Since 1957, nature has been our playground and we are more than ever committed to protecting it. Today, we are happy to unveil our first sustainable and eco-friendly Vuarnet AIR collection.
More than a year ago now, the whole team came together to find solutions to reduce our environmental footprint. This is the starting point for further collaboration with experts from the TARA OCEAN Foundation, specialists in studying the impact of microplastics. While we are aware that there is still a long way to go, this is an important first step towards a more responsible approach.
Designed from natural or recycled materials, the AIR collection marks a turning point in Vuarnet's history. Gradually, all our sports eyewear collections will be developed from these materials. At the same time, we are also working to switch all of our lifestyle frames to bio-acetate.
Through the AIR project, we worked on all the elements that make up a pair of sunglasses: the frame, the lenses, the cord, the case, the packaging and the leaflet.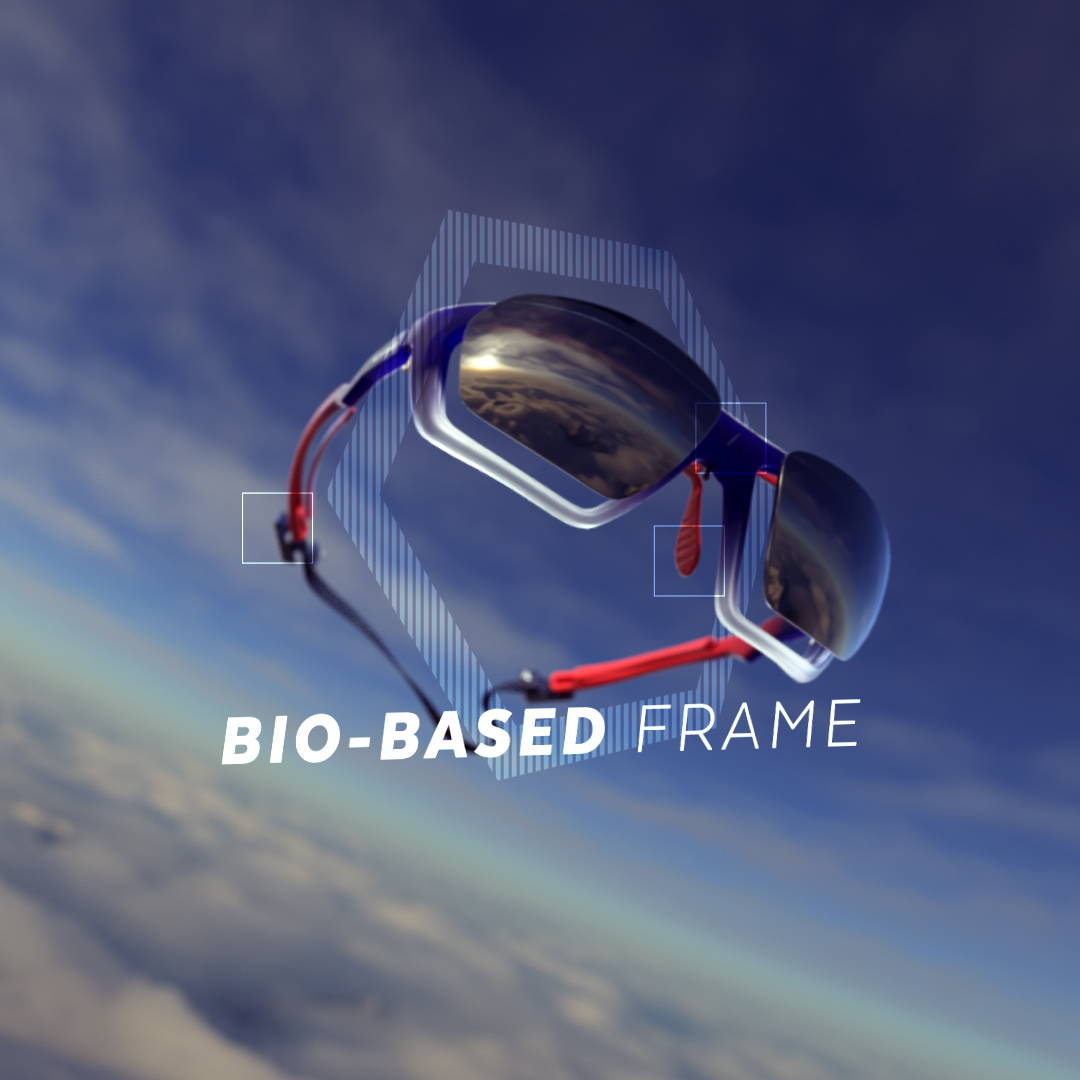 75% MADE FROM NATURE AND RECYCLED
We have been investigating for months the material selection of our future eco-friendly frames, and with the help of the Tara Ocean Foundation, we found a revolutionary new natural material from the castor plant: RILSAN® Clear G820 Rnew® produced in Normandy, France by Arkema.
Castor bean is a low-water consuming plant that grows using sustainable agricultural practices. This material retains essential technical properties such as lightness, flexibility, shape memory and resistance over time.a
Using bio-resourced nylon reduces our dependence on petroleum. All Vuarnet's sport range is developed with bio-nylon.

MADE IN FRANCE
The Mineral lenses that equip the classic VUARNET AIR models are produced in France in our own factory near Paris. They are 100% natural and 100% recyclable.
They offer high clarity vision and definition that are intrinsically superior to plastic lenses.
Our circuits are short and our supplies are local as much as possible: the sand, the main raw material for mineral glass, comes from the rivers of Seine-et-Marne, 25km from Paris.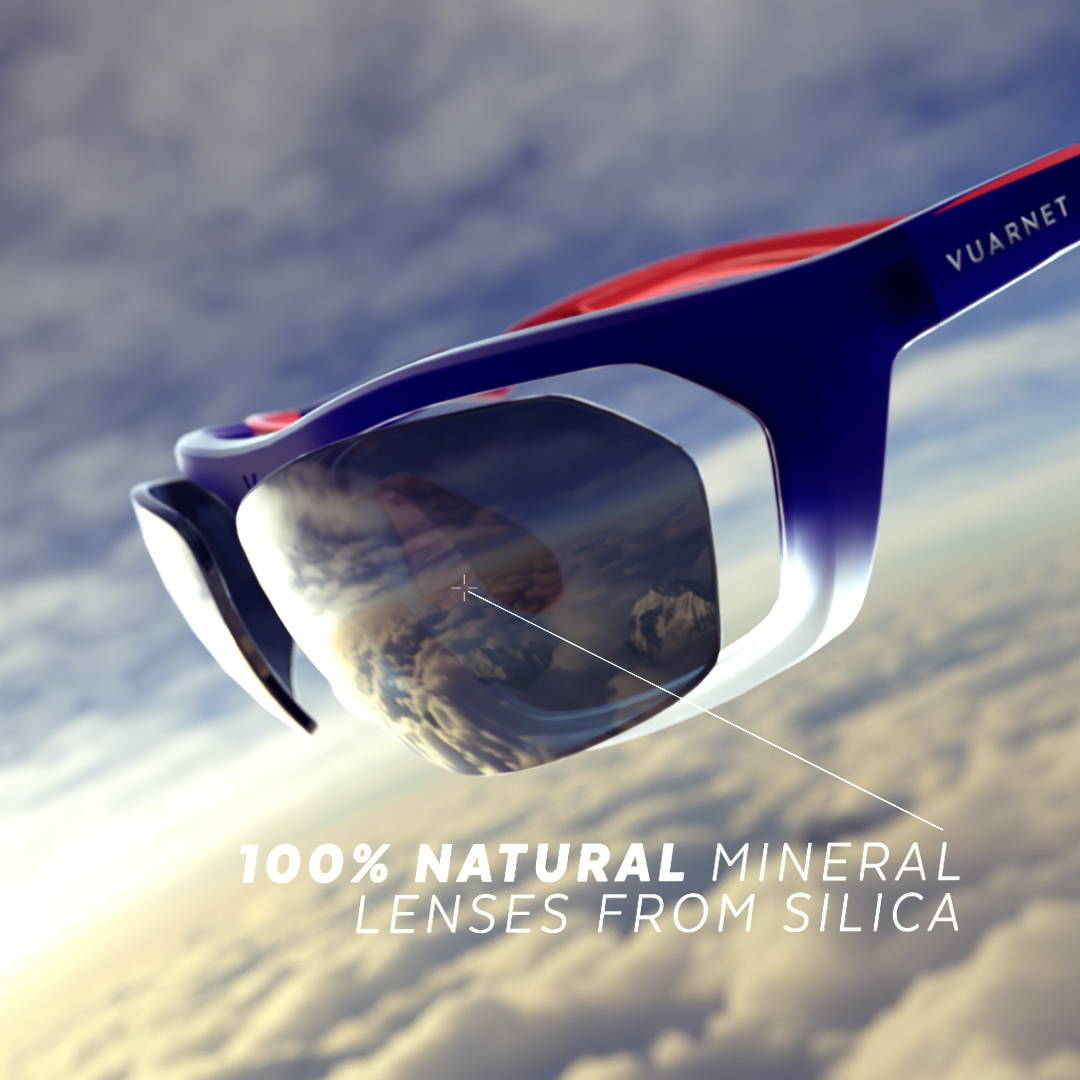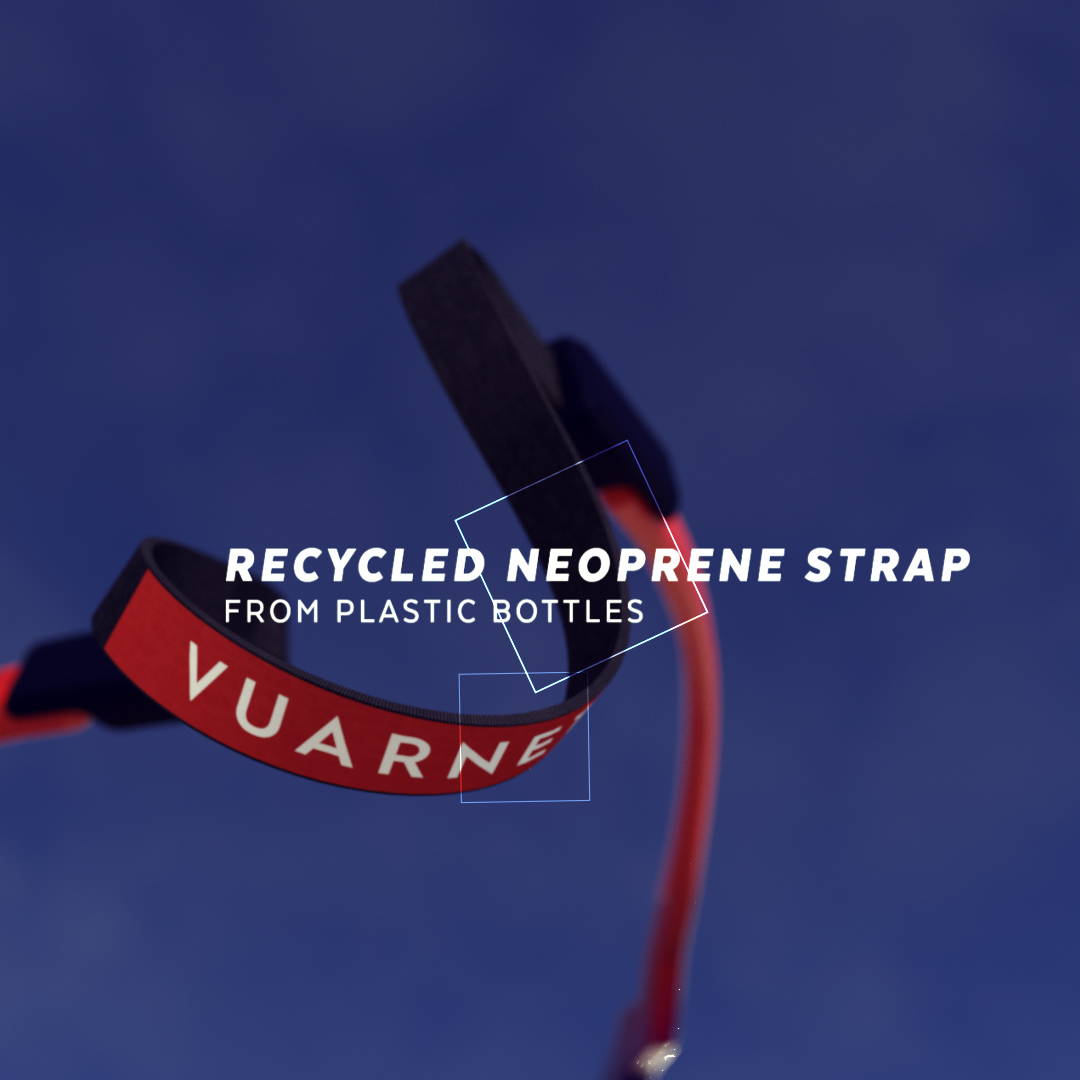 FROM P.E.T. PLASTIC BOTTLES
Similarly to wetsuits, our case and cord are made of neoprene from PET plastic bottles: 70% recycled and recyclable. This material has very interesting characteristics such as flexibility, shape memory, thermal insulation and resistance to wear.
The cleaning cloth is made from 80% recycled polyester from PET plastic bottles.
The box in which the case, leaflet and warranty card are located is made from 100% recycled fibers and is 100% recyclable. These elements are FSC labeled.
For all of our prints, we use water-based inks to meet the latest environmental standards.
---
DISCOVER VUARNET AIR 2010 FEATURES
Free Delivery
in France, within 2 to 4 working days.
Discover More
2 year-warranty
Be safe, our 2 year warranty covers any manufacturing defects.
Discover More