Iceland Test
Based on a 60 years experience with mountains professionals, Vuarnet presents its last sunglasses, Vuarnet ice. This new model is for those who are seeking solar equipment to explore under any light conditions, including the most extreme ones. And this is particularly the case of Damien Bettelini and Fabien Voileau, two members of the Fresh Air Club by Les Others Magazine who just came back from Iceland. This volcanic Island with a hostile climate has quickly become the perfect place to test our new ice collection in real conditions. Feedbacks on a 15-day road trip between friends.
Photo credit: Fabien Voileau / Fresh Air Club
Hello, Damien, Fabien, could you introduce yourself in a few words?
Damien: I'm 27 years old, and I'm part of the Les Others team. We are a magazine that brings together creative enthusiasts of adventure and photography.
Fabien: For my part a bit older, I'm 33 years old and I'm a photographer. I am from Brittany, and I currently live between Paris and Auckland, New Zealand.
So, you are coming back from a 15-day road trip in Iceland, before talking about this adventure, could you tell us how did you meet?
D: We've been friends for quite some time now. We met when we arrived in Paris, then we started to work together on different projects related to photography.
F: The funny thing is that we started working together shortly after our meeting. It should also be noted that I met his twin brother first. Order is important!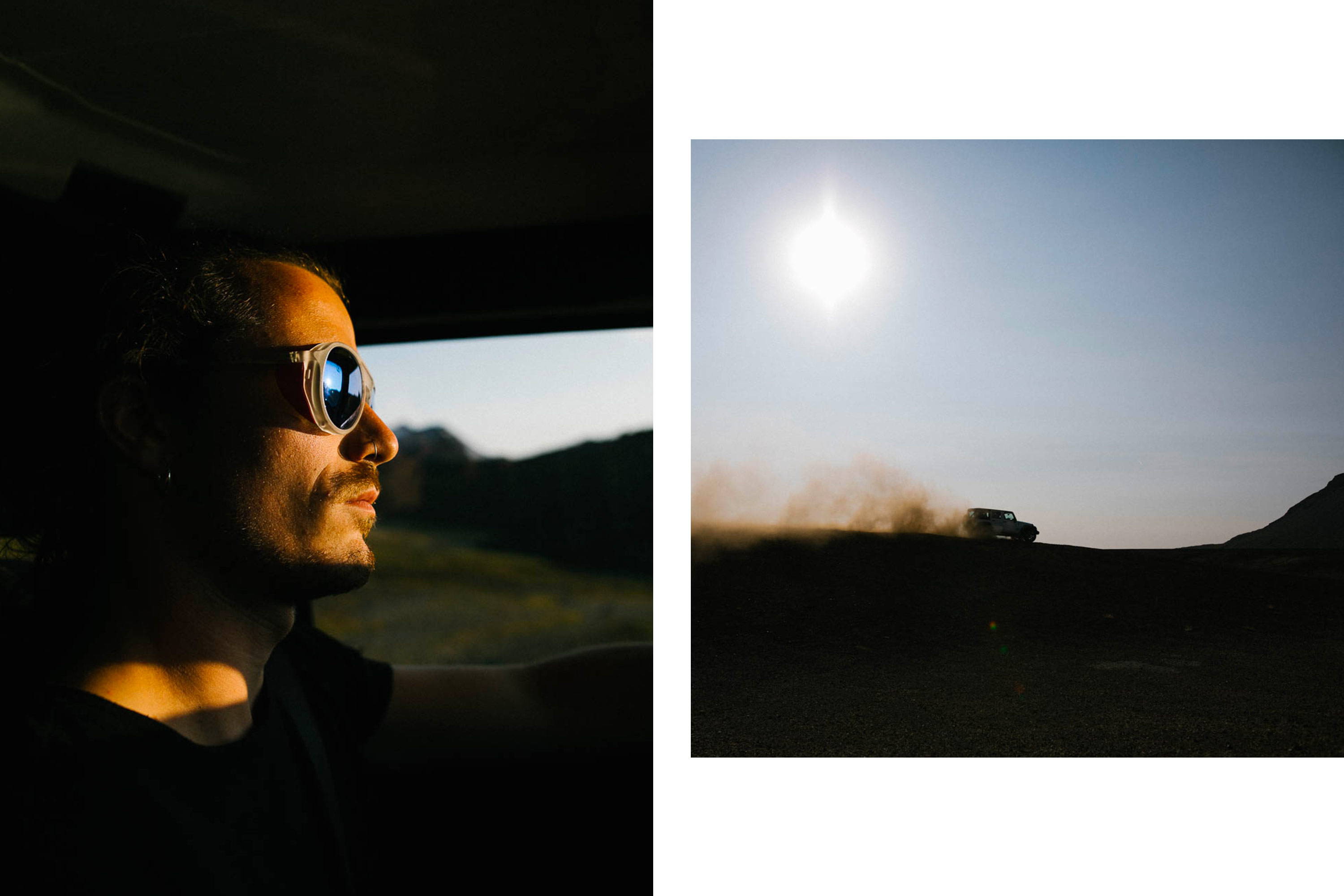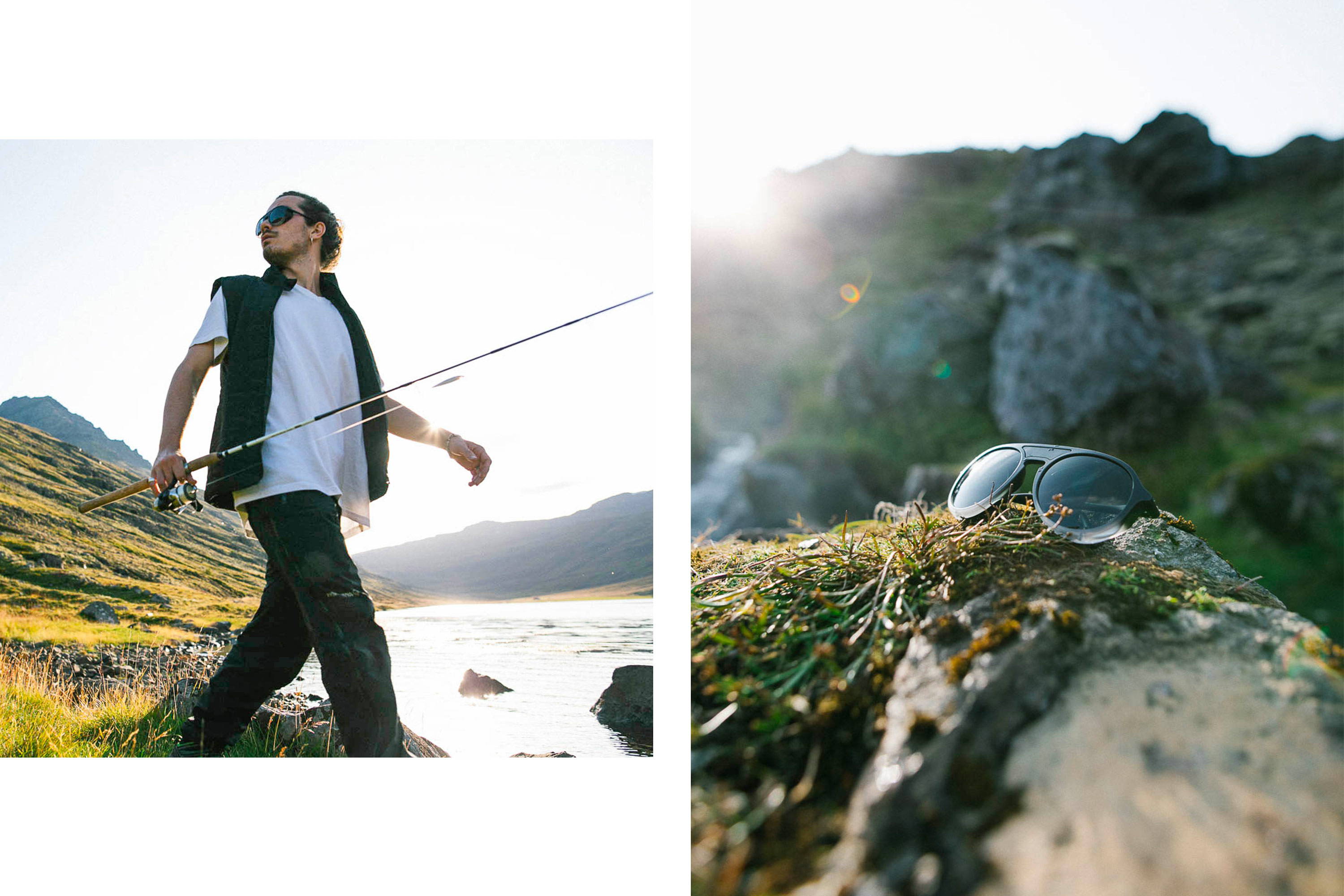 During summer 16, you already crossed Scandinavia together. What is it that makes a friend become a good fellow traveler? 
D: The most important thing is to agree on the same comfort level you want! That is a piece a of luck, because we are always ok to leave with the fewest things and sleep outside.
F: Being in synergy about the trip expectations. For us, struggles are almost something we are looking for. So, we get organized for it! For example, in 2015 we decided to make a 2500km road trip in Spain with a Citroen BX bought €200. We were under torrential rain most of the time and we also had a desert to cross under 40 degrees. You know very well that you will face great disappointments. And it was the case!
And why did you choose to explore Iceland, a country that seems to have some similarities in terms of experience with Scandinavia?
D: Iceland is actually very different from the rest of Scandinavia. Contrary to popular opinion, Scandinavia is super nice in summer, you can spend the day outside, swim and so on. Iceland is a lot more hostile, it's a volcanic desert. A truly new experience. Maybe, next time we'll go in a more Southern country.
F: Scandinavia, apart from mosquitos, is very easy to apprehend with very mild temperatures. Life is sweet there in summer. Iceland is like a space trip. Isolation and the landscapes create unique sensations. Life is very difficult, even in the middle of August. And since nothing is like Iceland, we always want to go back there.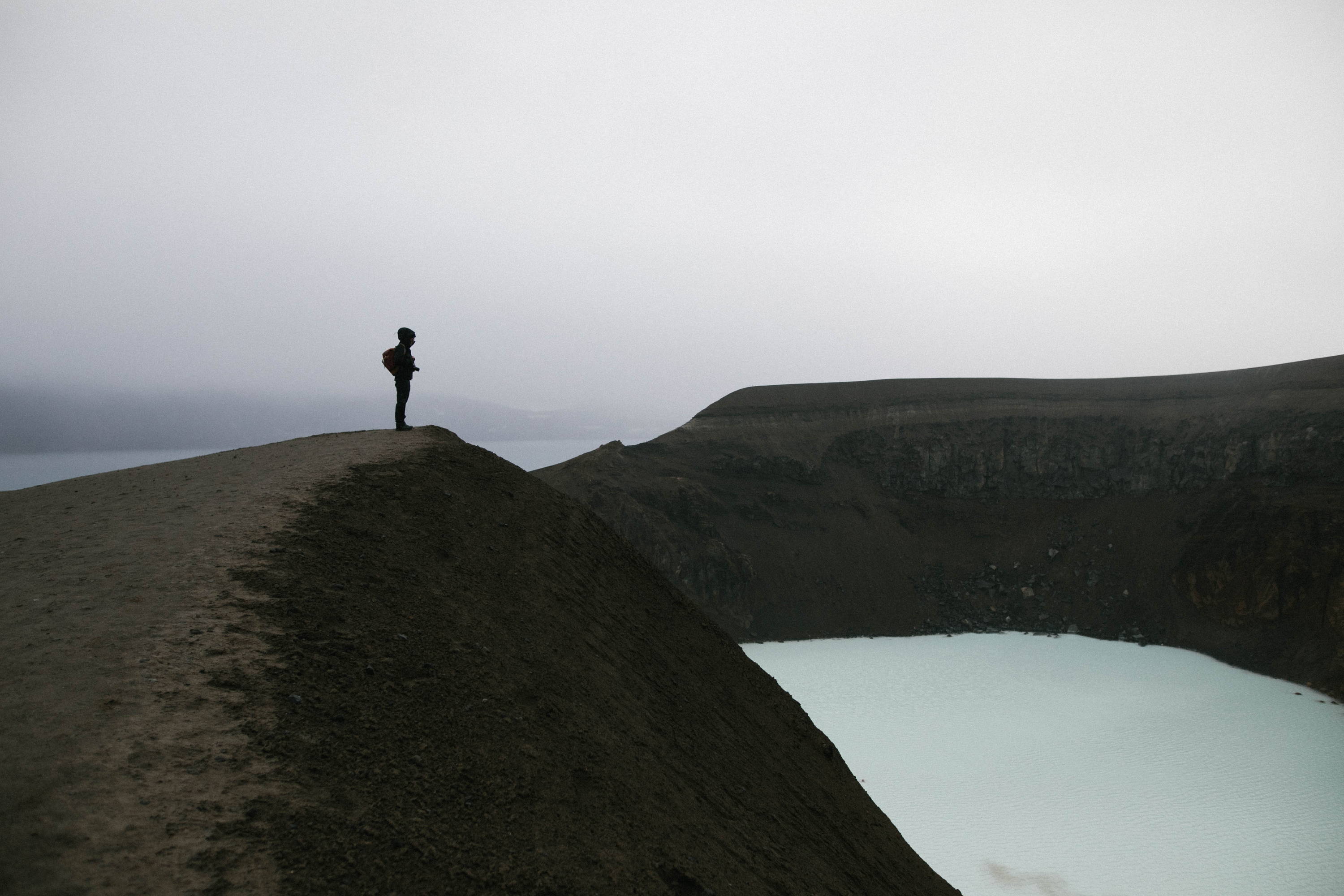 For many photographers fond of adventures, Iceland is often assimilated to a kind of Eldorado. Personally, how did you experience this trip?
D: It's true that Iceland has become really trendy, there are a lot more people than before. So, we were a bit worried to see tourist buses on all interesting spots. Fortunately, this is not the case, and all you have to do is walk away from the waterfalls around Reykjavik to find what you have come for: isolation.
F: The country is huge, and traditional tourism can find its way. But this vast playground is hard to discover because of its rivers, the cold, the wind and the endless tracks. You shall explore beyond what you have planned with the aim of meeting as few people as possible. From there, we enjoy Iceland as it should be.
If you had to remember an story of your trip, which one would it be?
D: Swimming in a volcano cater. We drove four hours to reach the Askja Volcano in central Iceland. When we arrive, it was 5 degrees maximum, we were like frozen. After 30 minutes walking, we arrived in front of a crater filled with light blue water, naturally heated. I wanted to get in there. The water was not as hot as expected, and my way out was even colder!
F: To drive for a long time on a barely marked track, and suddenly have to stop because night and fog were falling. We had to pitch our tent a few hundred meters away from this track for safety reasons. This was in the middle of a black pebbles desert, swept by a strong wind. No need for Elon Musk to go to space. We were there.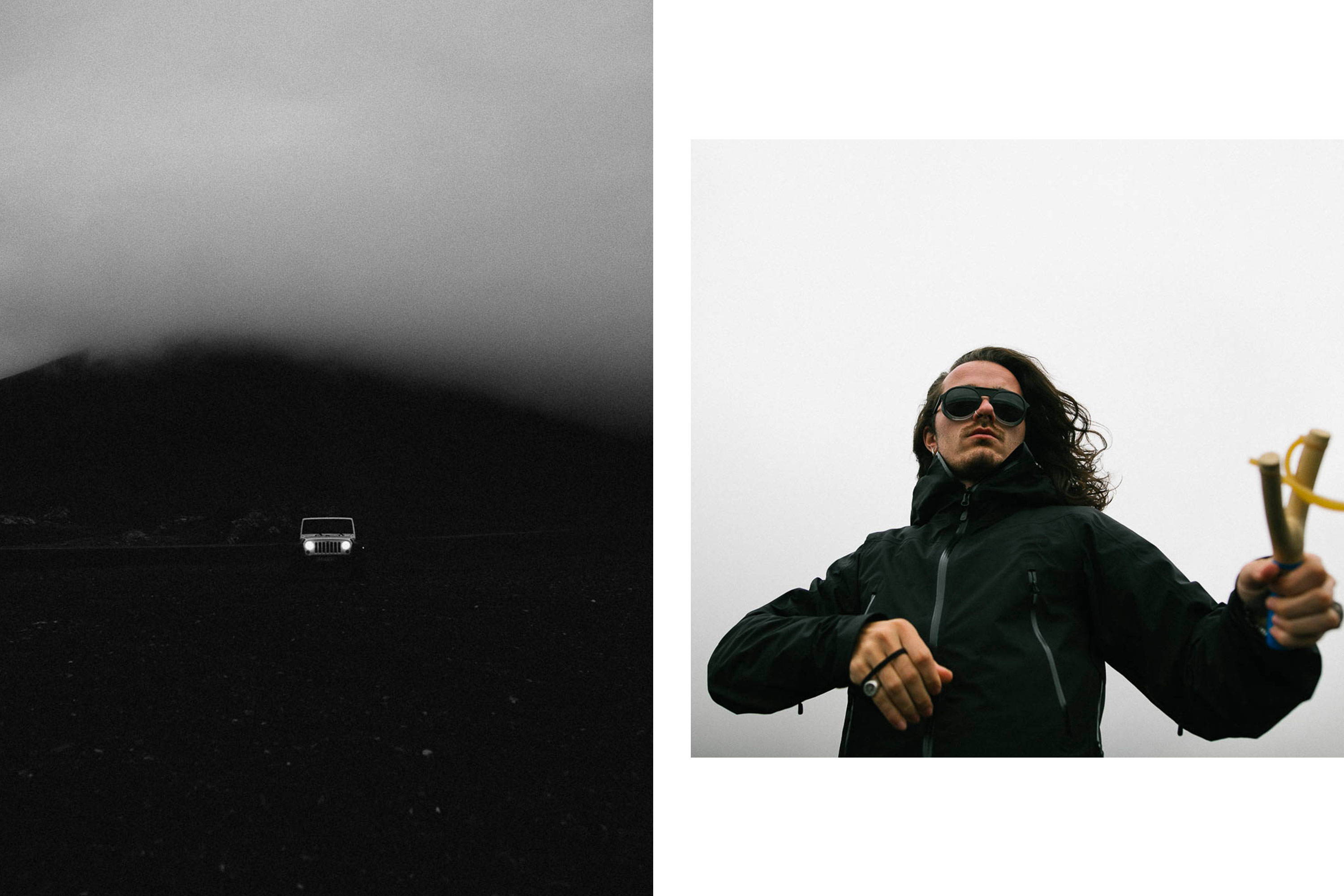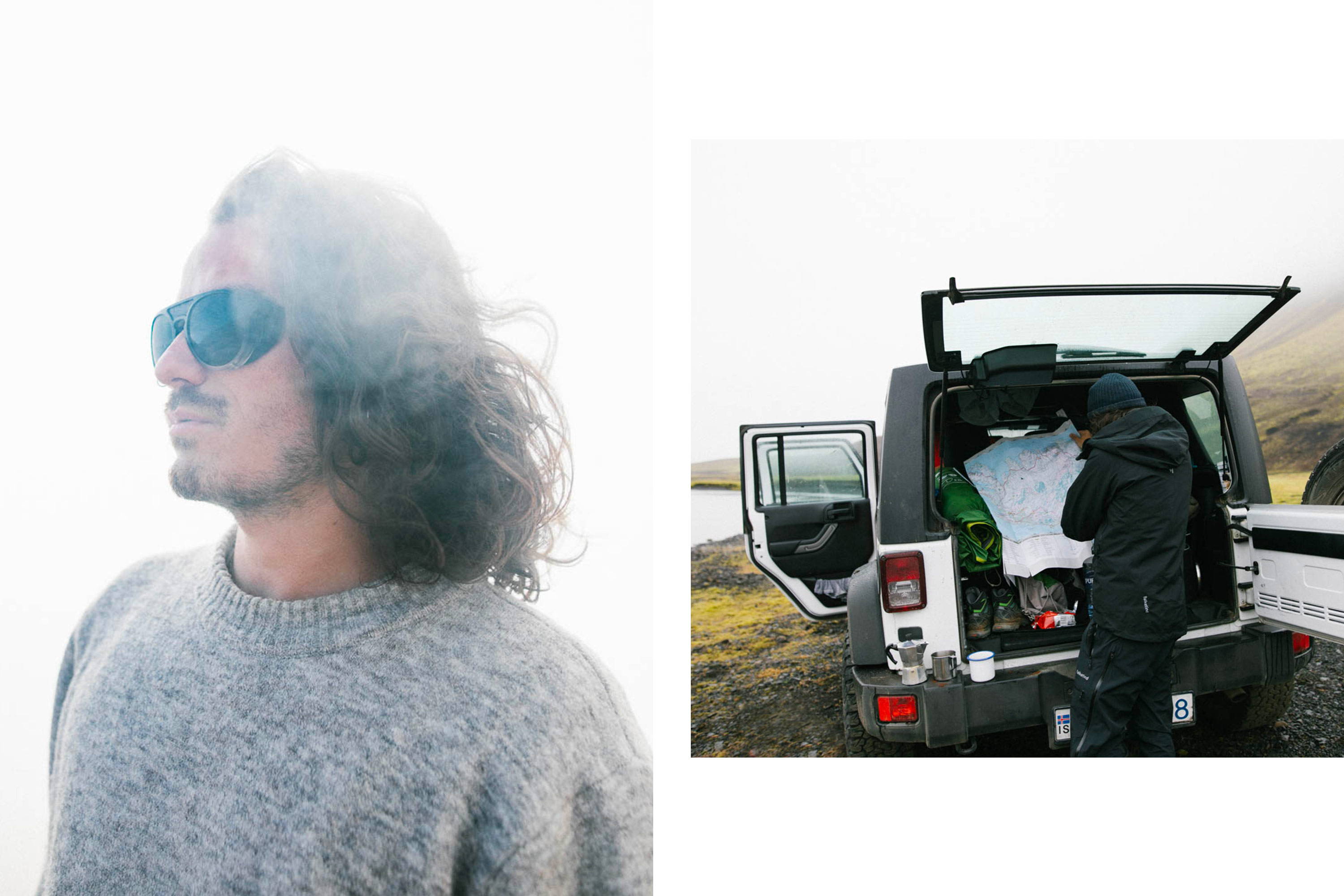 Fabien, your artistic universe is very inspired by street photography, how do you build your images when you are traveling? What are you looking to in priority?
Finally, I have the same process which is to stay as instinctive as possible, to think the least and to press the trigger when it really needs to be. A good image remains a real moment of life captured. To others when I am in the street and to my relatives when we are on the road. So, the basic idea is to unplug and do what you have to do. The rest will follow.
You are also an active member of the Fresh Air Club by Les Others where Damien works. It is a young collective of creative people passionate by adventure. Can you tell us a bit more? What are your motivations and goals?
The Fresh Air Club is a collective of young French photographers launched by Les Others. The idea is to be able to meet on certain projects rather than being on our own. Each photographer has his own style, but we all share a common double passion: image and adventure.
Finally, what would be your definition of a Vuarnet Day?
It's a day started early to reach what you want to see: a water sources, a summit, a lake… When we spent the day on the road and we finally reach the goal, this is a successful day!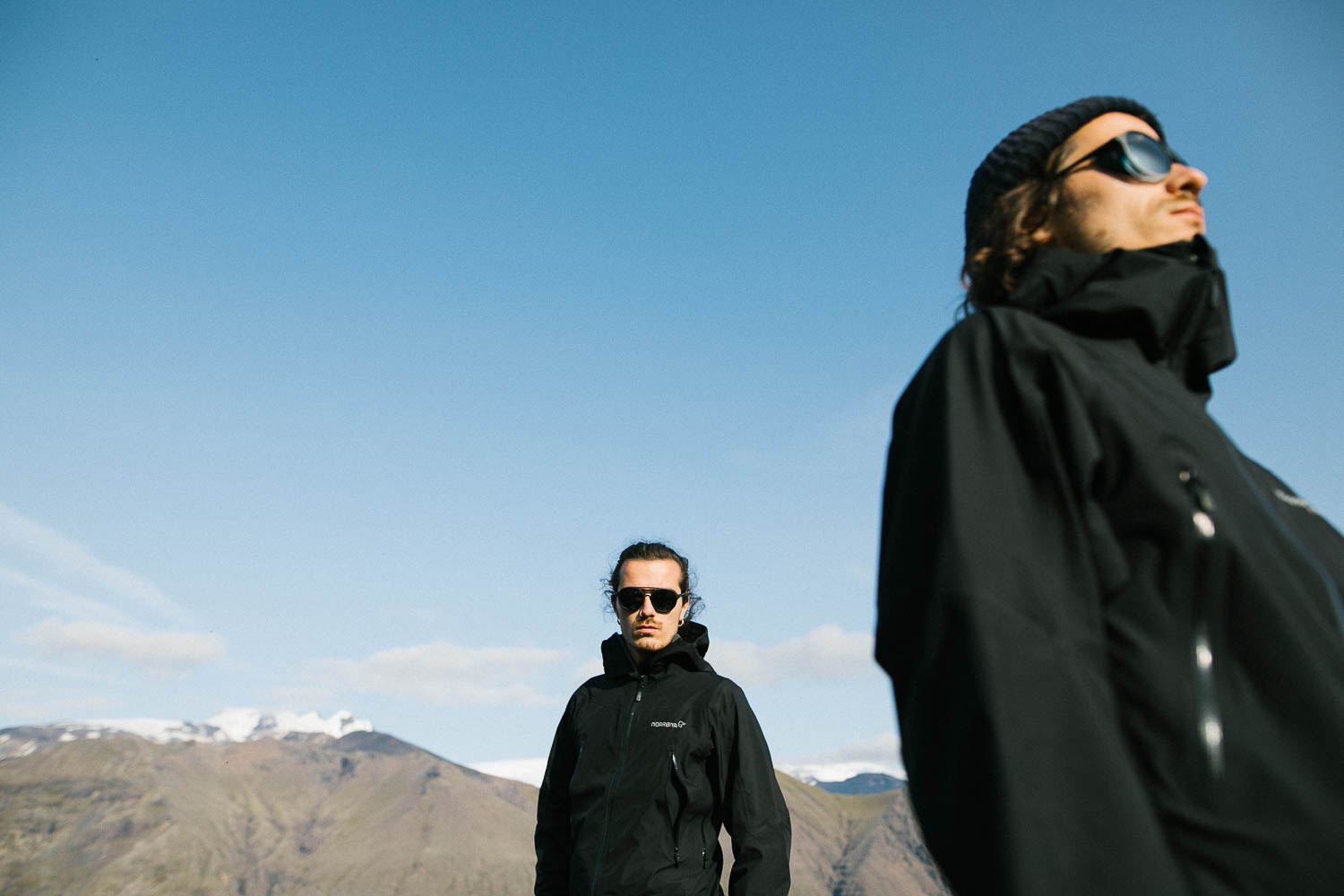 Free Delivery
in France, within 2 to 4 working days.
Discover More
2 year-warranty
Be safe, our 2 year warranty covers any manufacturing defects.
Discover More