Through the Moroccan sand dunes
For this new opus, we get on Insider Experiences side cars for a road trip through Morocco. Insider Experience is a young house that has another vision of tourism. A tourism away from the beaten path, where experience and encounter are at the heart of concerns.
After having started in China, it was in Morocco that this agency decide to continue its adventure. The perfect opportunity for us to accompany them on a one-week trip with Scarabeo Camp, specialist of the bivouac and the talented photographer Sophia van den Hoek. We also took advantage of this journey to ask a few questions to Thomas, founder of the agency and great travel enthusiast.
Photo Credit: Sophia van den Hoek
Hi, Thomas, could you introduce yourself? Tell us more about your career?
Thomas, 37, after working in advertising agency, I chose to live from my passions: travelling, sidecar and meeting. For this, I created Insiders Experience which is a slow travel and experience tourism company.
If I'm not mistaken, Insider Experience was born in Shanghai, how did you come up with the idea of this concept?
A desire to do things differently and to show my country of adoption. I lived in China for 15 years and wanted to reveal it through my prism. Which means a China away from beaten tracks in my sidecar and by finishing as often as possible the day around a good table.
I have always been frustrated to be considered as a tourist and I have always envied the great adventurers. A tourist only sees what he has come to see while a traveler gives himself the means to experiment and to be surprised.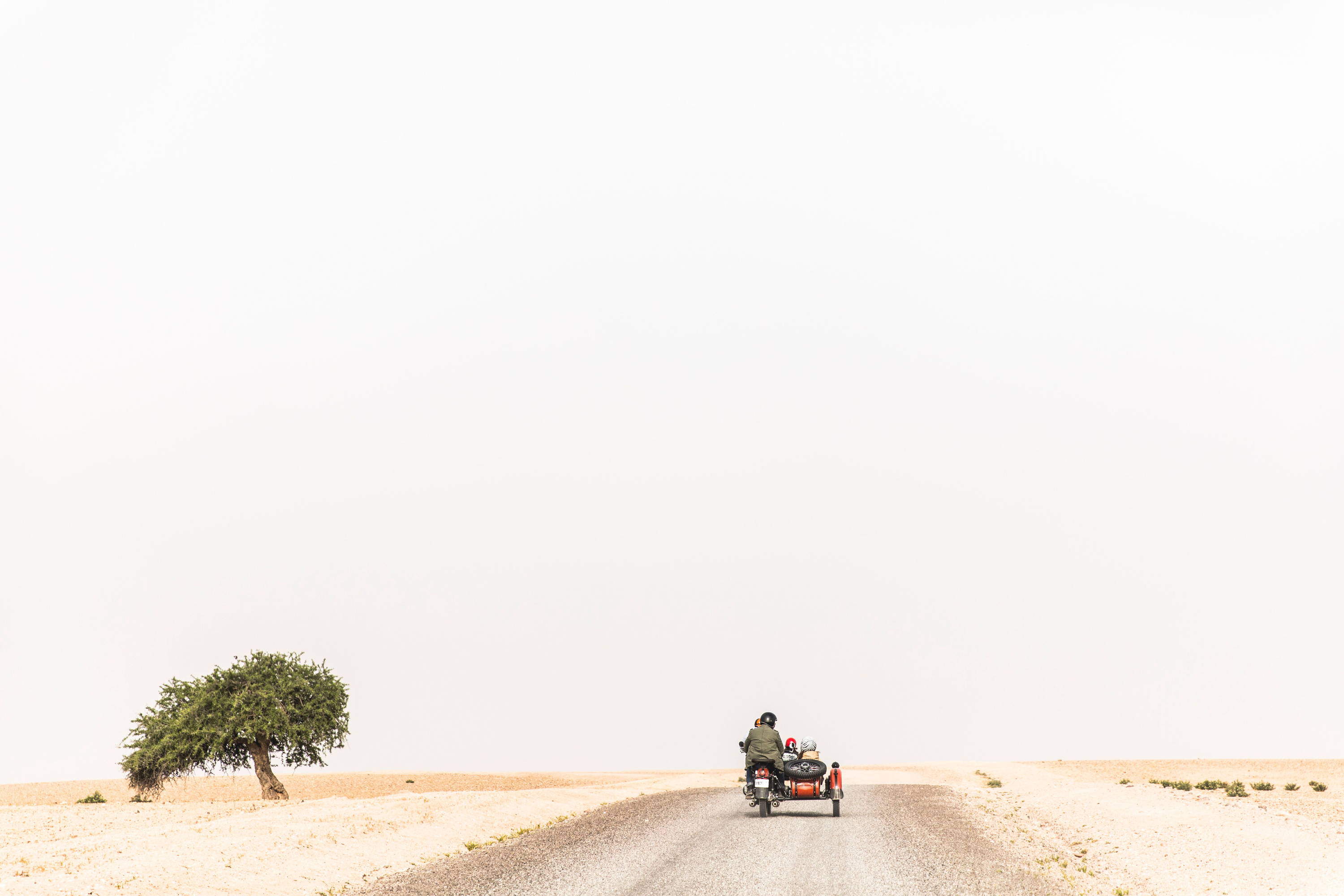 And today, at which stage are you?
We have already opened 7 destinations in China, in the main cities of the country, but also on the Silk Road, the Himalayas and the Golden Triangle. We also have a small troglodyte hotel in central China and a wine bar in geographic Tibet that has been closed when it became obvious that we had become our own best customers. And there is Marrakech, the last one we launched two years ago.
You recommend a trip far from the beaten track, in total immersion in the country. What values do you want to share?
Meeting new people. Travelling forces to open his mind, it creates an appetite for the unknown and challenges our certainties. It's a drug, but it's a good one.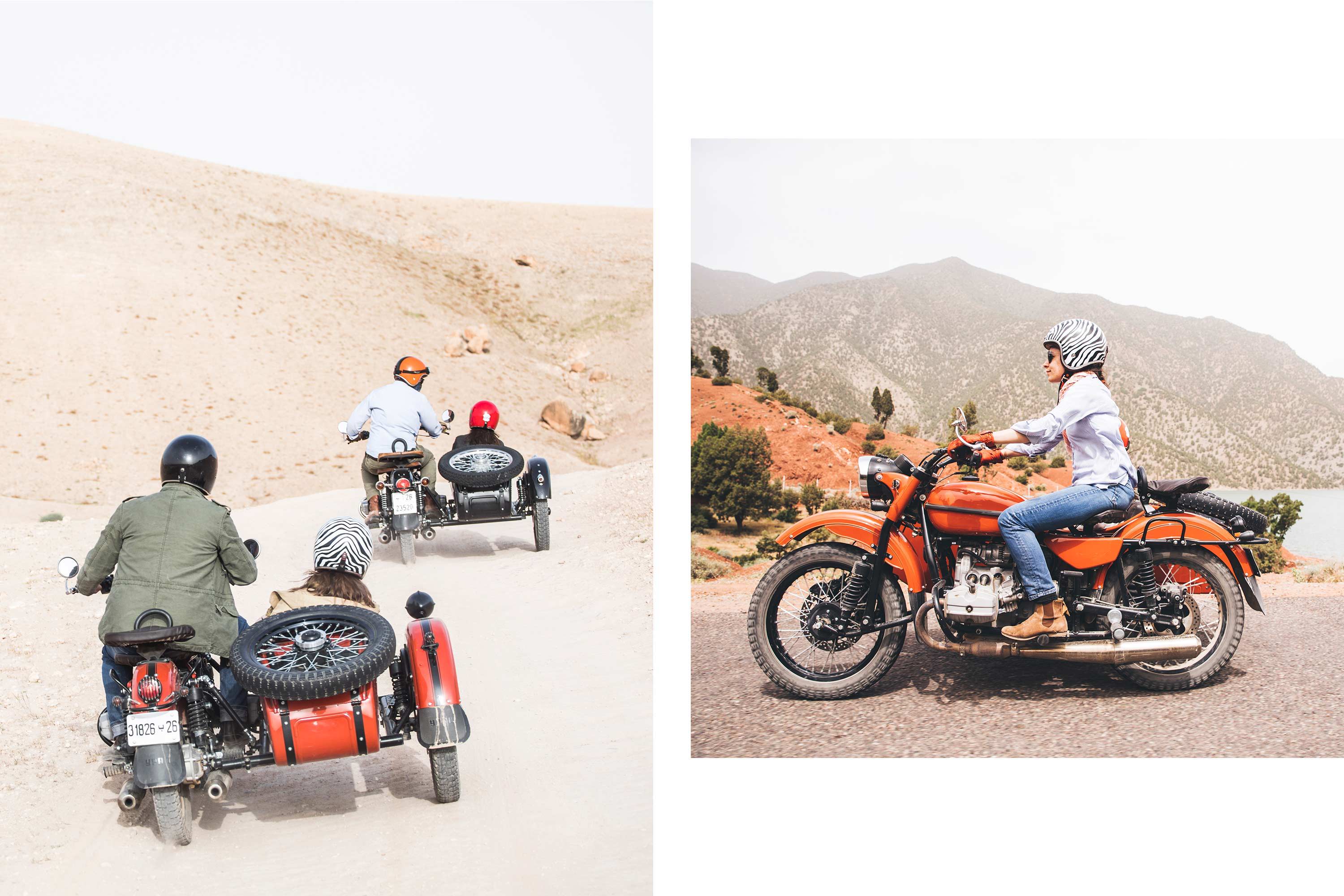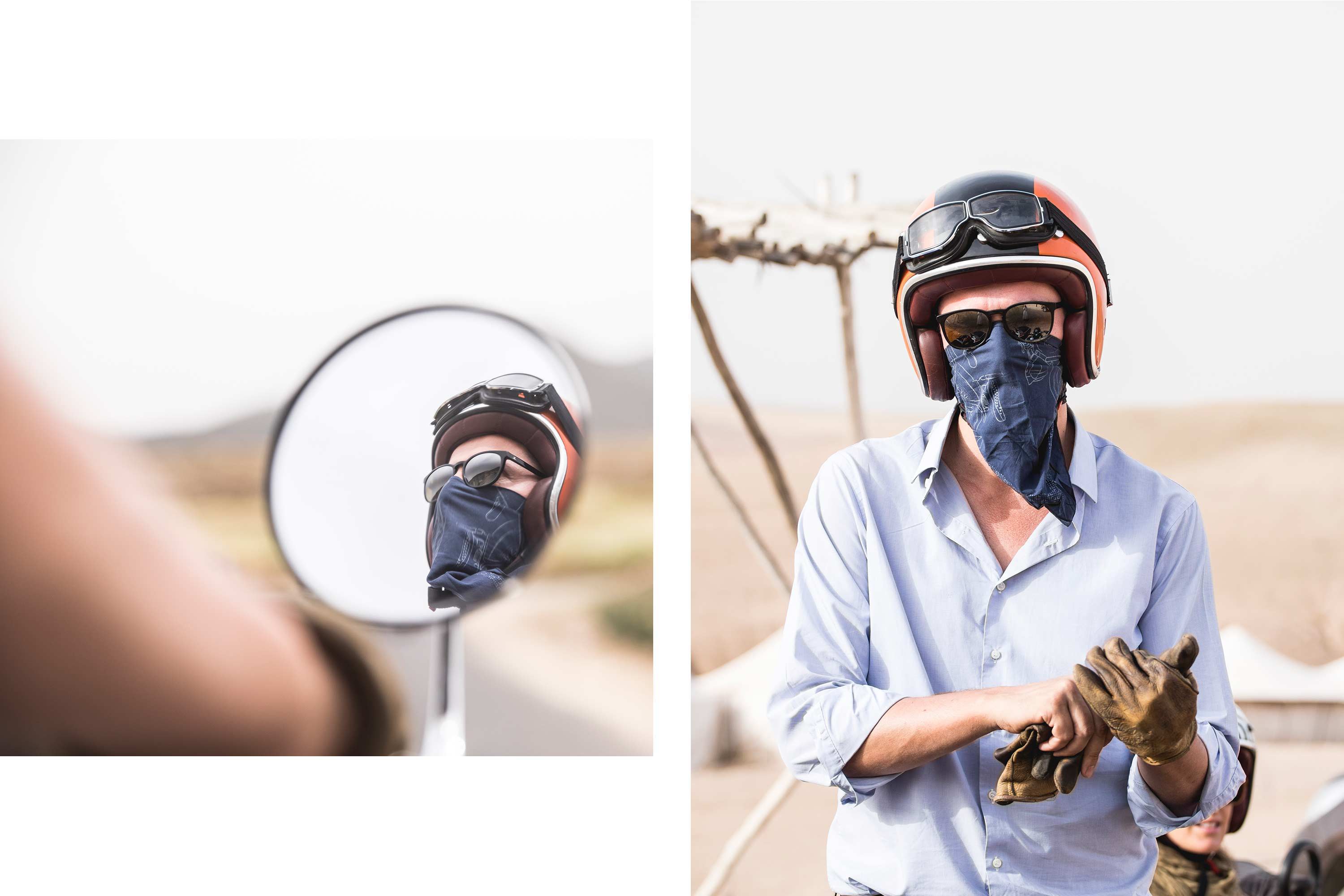 To live this experience, you chose to use sidecars, which have a great look by the way, what motivated this choice?
There's always a mom behind a good story. Mine had always forbidden me to have a motorbike, so when I arrived in Beijing at 19, 10,000 km from my home, I looked for the biggest motorcycle possible. So I bought from a former soldier his sidecar for the modest price of 300 euros. A wreck without brakes, headlights or horn, but it was love at first sightr. I still have this bike, and a few others.
Sidecars are a fabulous way to create a connection with people, whether in the middle of nowhere or at the red light down the road.
For this Vuarnet Day, we were in Morocco where you recently started touring after starting in China. Why this country rather than another?
It is a culture that I did not know and that I always wanted to discover. After growing up in Europe and living 15 years in a Buddhist culture, I wanted to see something else and Morocco has always interested me. I am also fortunate to have an adventurous wife, which allowed me to seize the opportunity when we were invited by Vincent to launch the concept of Insiders Experience in Morocco. Since we came partners and if everything has not been, this adventure is fabulous!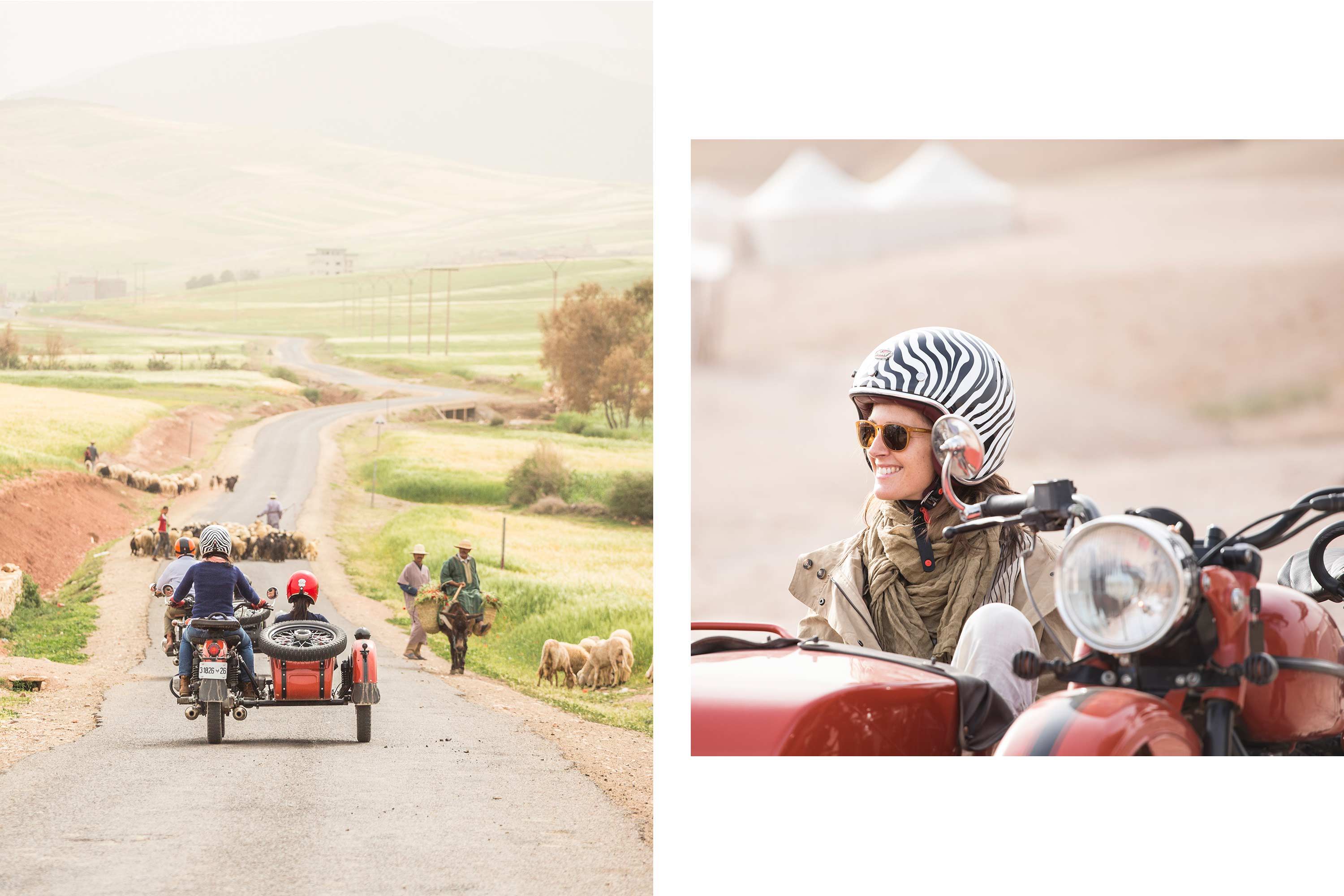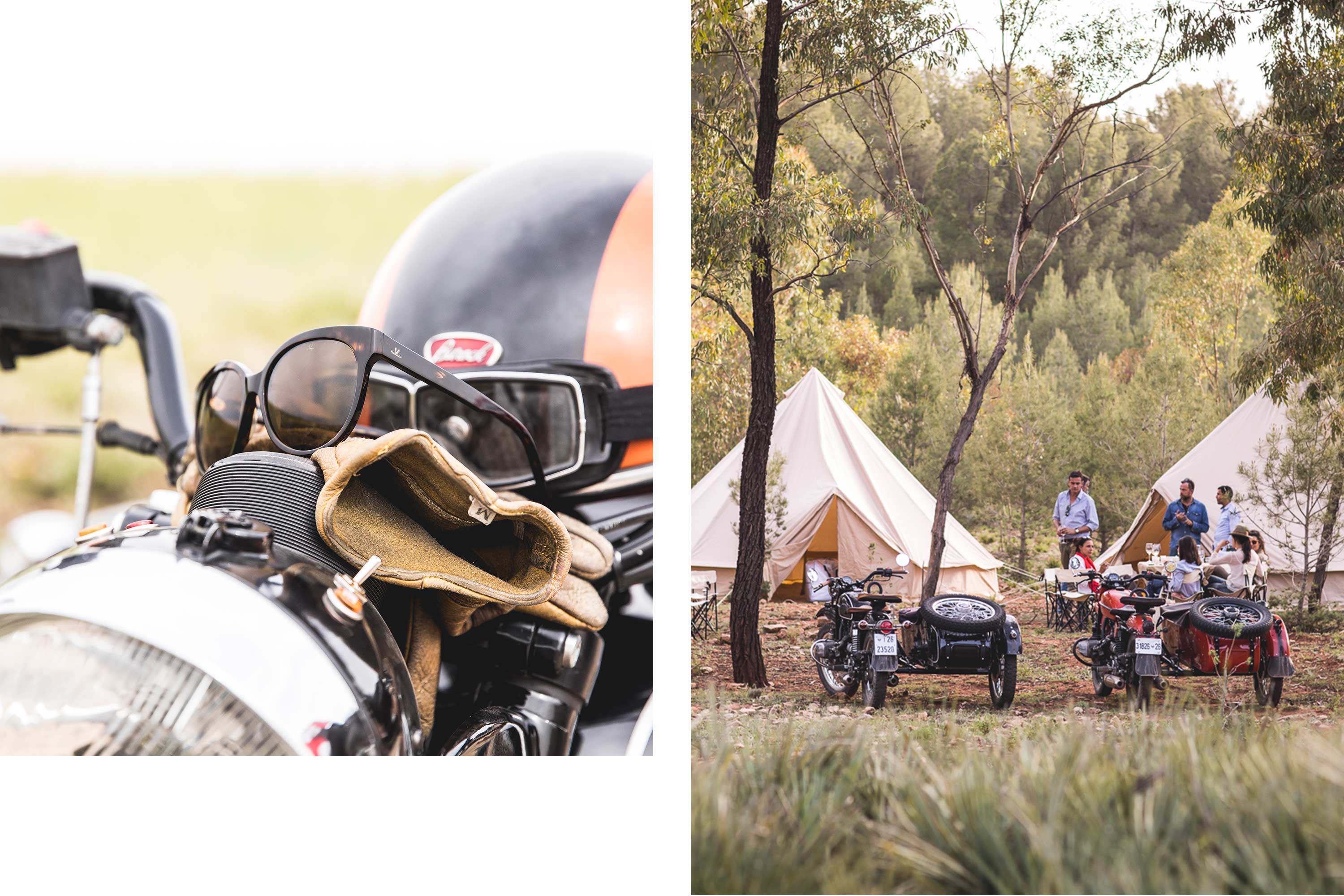 How do you organize your road trip? In which region of Morocco is it? Where are you bivouacking? How many kilometers do you do a day…
Our experiences concept is that they are all made to measure. For us, it is a way to never fall into routine. It is also more interesting for the client, because the experience will be built around him and what interests him.
For this Vuarnet Day, the pictures were made during the implementation of our collaboration with Scarabeo Camp. An itinerant camp that offer a night in a desert outside of Marrakech, a night in the Atlas Mountains and a night in the dunes on the Atlantic Ocean, each point being obviously connected in sidecar.
After that's up to you to tell us if you want to ride, meet people, take pictures, sleep at the inhabitant, in hotels, etc. Your experience in Morocco will be unique.
Finally, what would be your vision of a Vuarnet Day?
Every day should be a Vuarnet Day! A day from which we could draw a postcard. Not necessarily achieving a masterstroke, but something that makes it a memorable day or one where you have a positive impact on others. And with Vuarnet, it's very classy!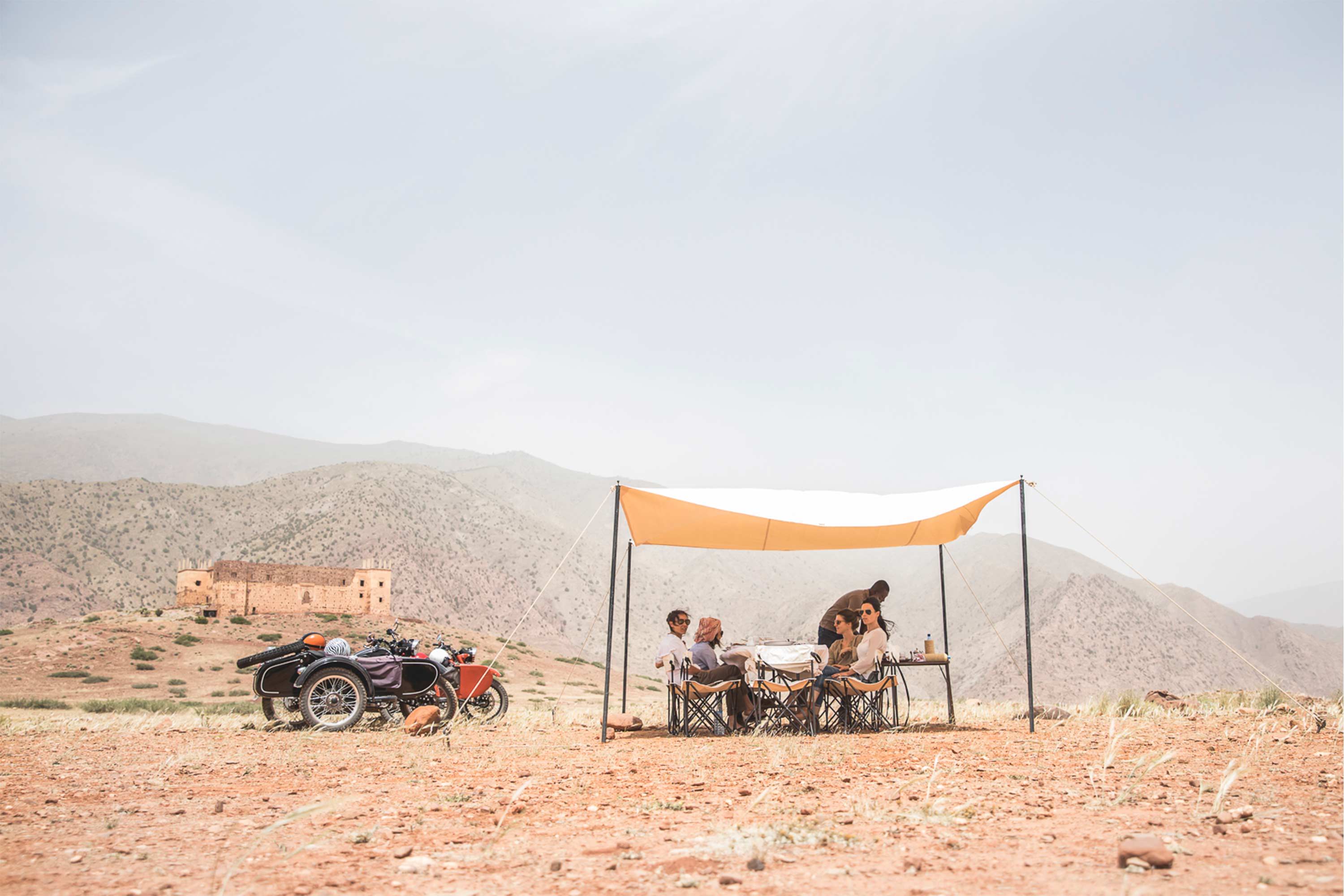 Free Delivery
in France, within 2 to 4 working days.
Discover More
2 year-warranty
Be safe, our 2 year warranty covers any manufacturing defects.
Discover More