Olivier Saint Jours
For our latest update, we're bringing you on the road with Olivier Saint Jours, a true vintage sport car lover. We recently accompanied him during his participation in the Rally Orleans-Ré only open to classic automobiles. During this unique event, we went to meet Olivier and discover his world through pictures of the talented photographer Vincent Perraud. Here are some of the images from our journeys with this passionate man.
Photo Credit : Vincent Perraud
Hello Olivier, could please introduce yourself?
I was born in Paris and as far as I remember, I've always been involved with the automotive sports world. My parents met at a rally and my uncle owned one of the best garages in town. This where my passion for cars comes from! When I was younger I spent a lot of time surfing, skateboarding and snowboarding. I managed to become professional in the 90s and I spent most of my time between the sea and the mountains. In the 2000s, I returned to Paris to try to become an actor. I had opportunities to do some modeling and it allowed me to buy my first car, a Porsche 911s. At this time the price was far more affordable but it was still a huge investment for me as a first car. Since that moment, my love for cars has only been increasing over time.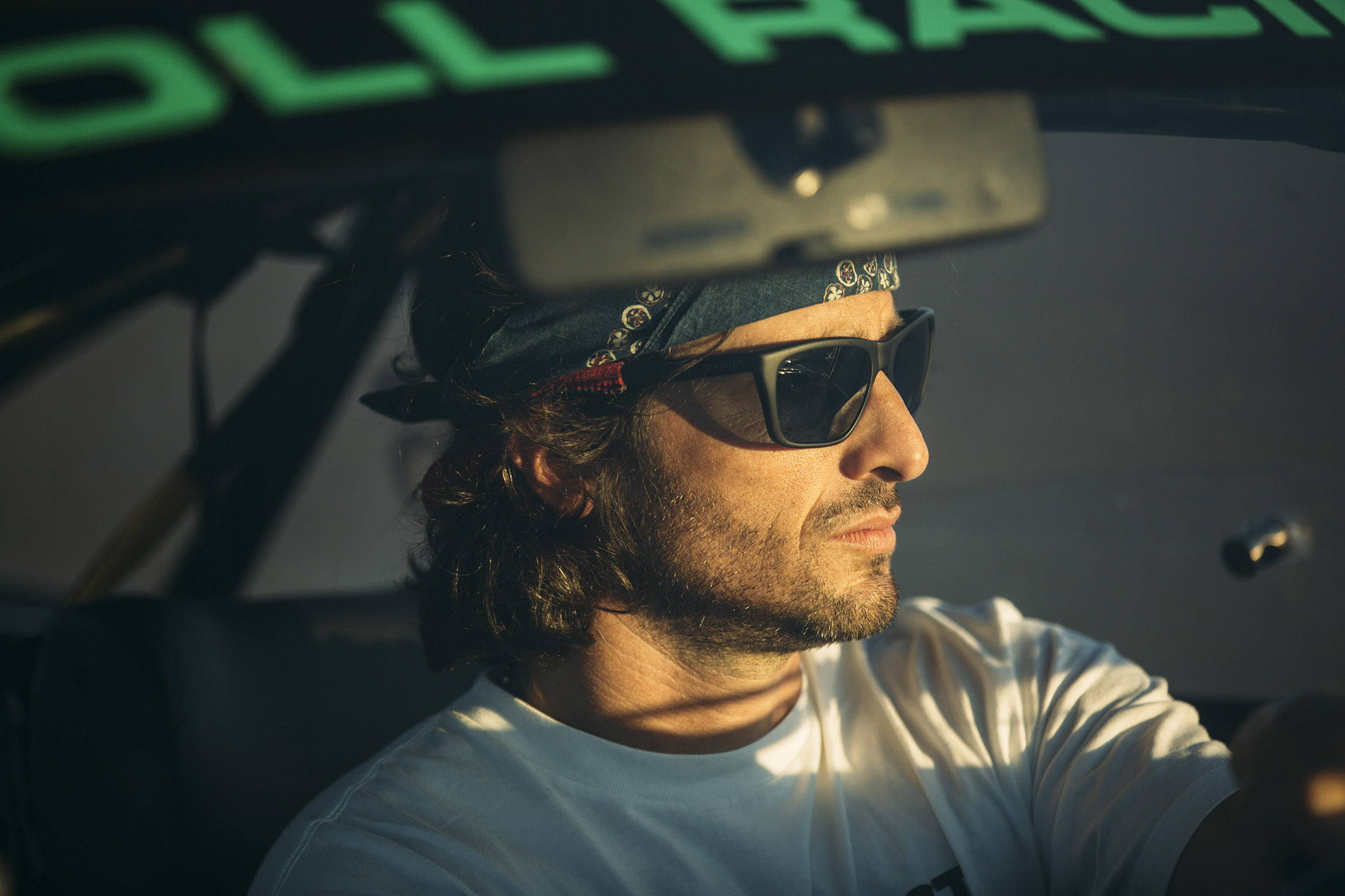 Recently you participated in a rally called Orleans-Re, can you tell us more about this race?
This is a rally on open roads. The goal is to get as close as possible to an ideal time for a define route between Orleans in the South of Paris and l'Île de Ré, a famous island in France. We have a road map and we must validate some checkpoints on time. Every day, there are two or three specials on road and from time to time, we have a circuit session. But the most important is that it's a race between friends, the atmosphere is super friendly. This is the perfect opportunity to be all together on roads and share our passion. There is no real competitive spirit.  
If I'm right, you were driving a Porsche 911, what is the history of this car?
Yes, it's a Porsche 911 2.4 S from 1973, the year of my birth. It's mounted with a Porsche 911 2.7 RS engine. It's a bit technical but to be clearer, it's an identical reconstruction of the 40 models that go out of the factory in 1973. I made some changes with some original accessories designed for performance. I really wanted to have a competitive car, it weighs only 930 kg for 280 horsepower. This is a racing beast!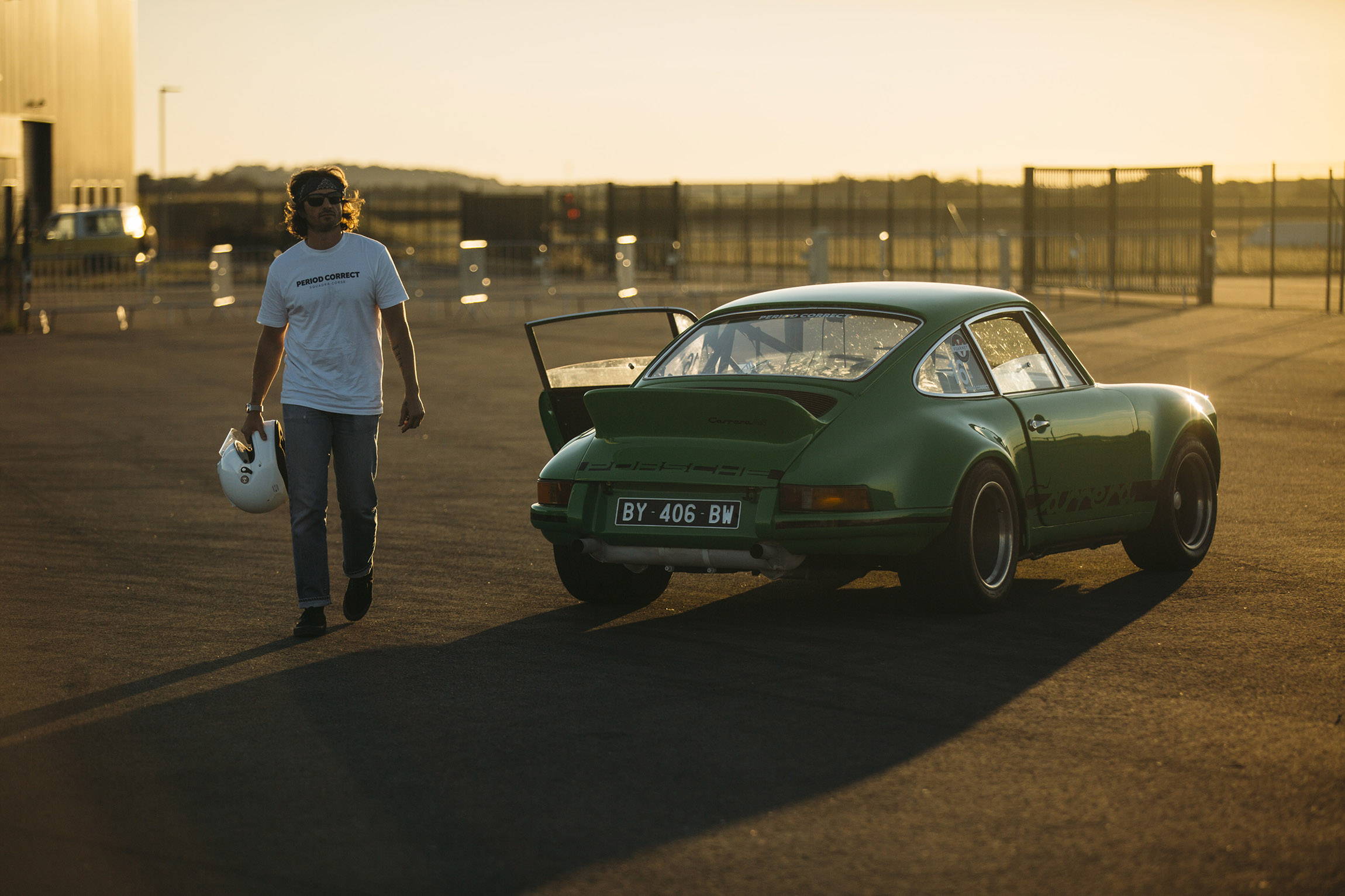 How did this passion for cars develop? Especially for Porsche?
As I told you, since I was young I've been into it. My mother had a Porsche 356 and my father raced in Formule Renault, it's like formula one but only with Renault, a French Brand. So I quickly fell in love with automobiles. After getting my first car, I started to buy and sell some other and after some time I managed to buy my dream car, a Ferrari Dino 246 GTS. Again at this time, it was much more affordable than now. Recently I sold my Porsche 911 turbo 3.0 to buy a Ferrari 355 Challenge. It's a mythical and underestimated car for the moment but it provides incredible feeling when you drive it. Probably the best Ferrari V8!  
How many cars do you own?
Right now, I have two Porsches and two Ferraris. My favorite brands. They are legendary and priceless, from my point of view. But my Porsche 911 from 1973 is and remains a car apart from the others and I will probably never sell it!  
What do you feel when you're driving those cars? The feeling must be really different than driving a recent car?
Yes, this is true driving, without artifice, without electronic driving aids! It's just pure pleasure. No need to drive very fast to have strong sensations. When you get inside the car, it's already another world, the seat, the view, the smell of the cabin all of these transports you elsewhere! It's very exhilarating! There are no words to define it. We must try to understand. Then with time, I've improved my driving and it intensifies my passion for driving. I also try to go on circuit to push cars to their limits.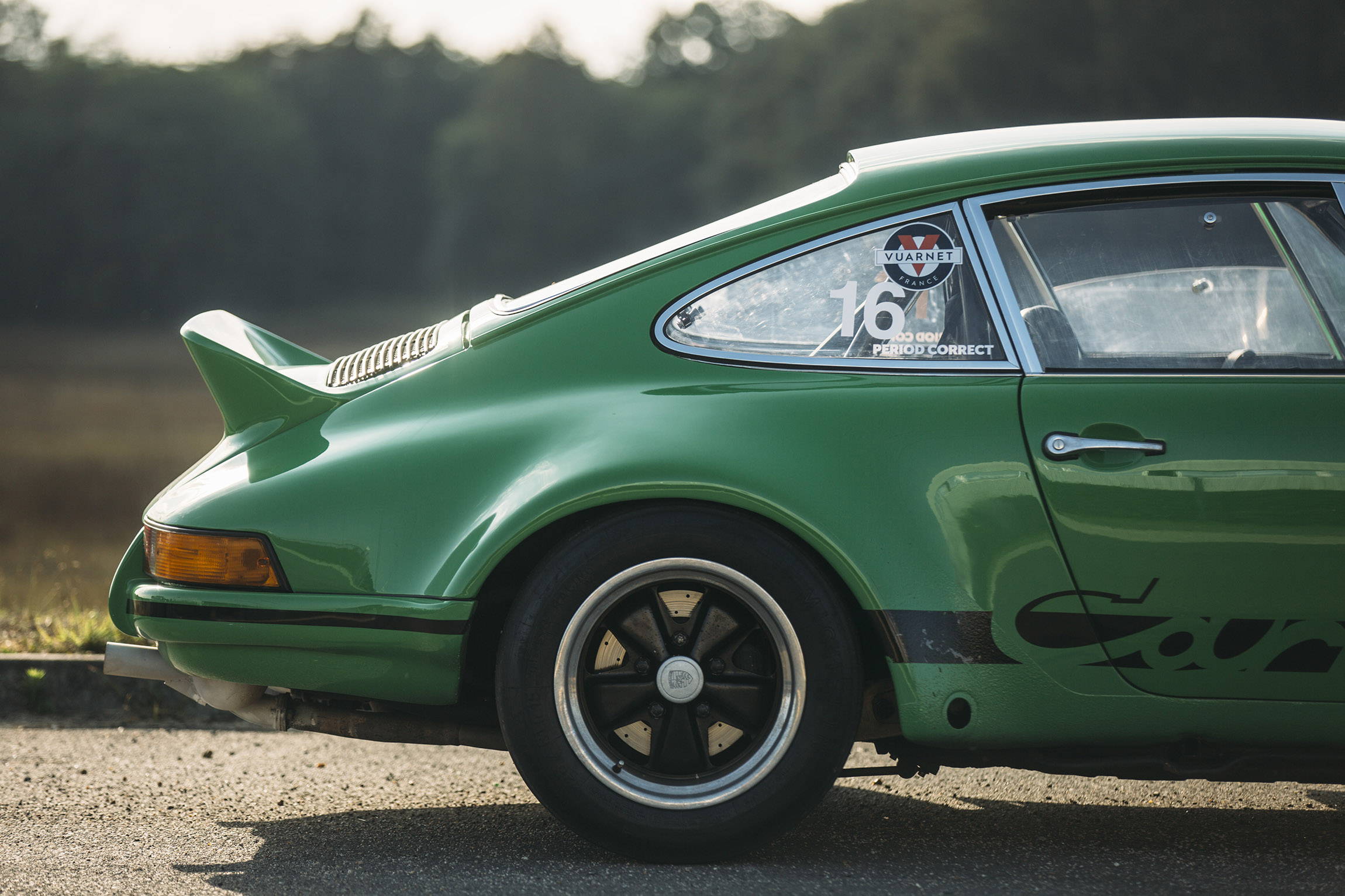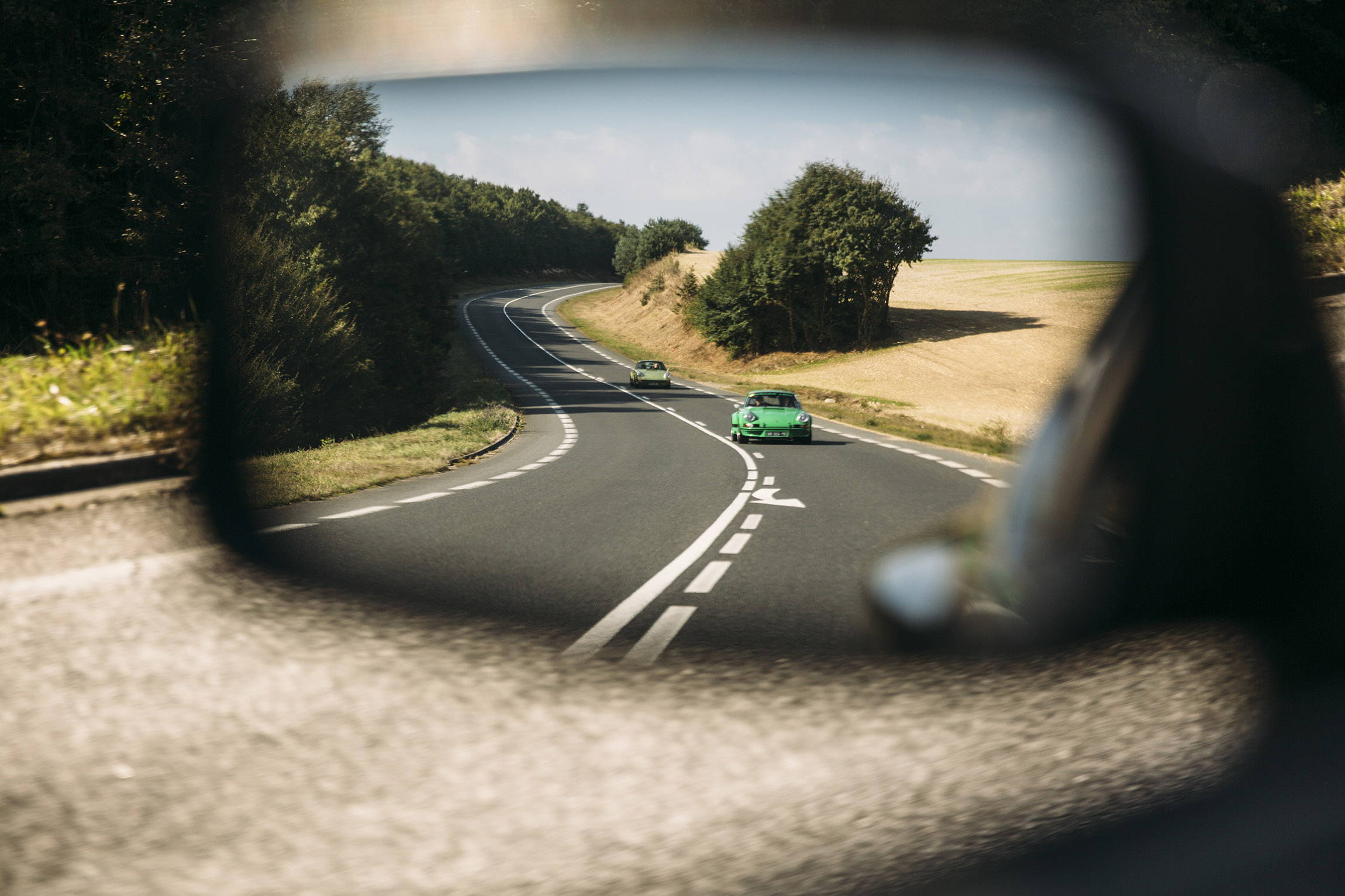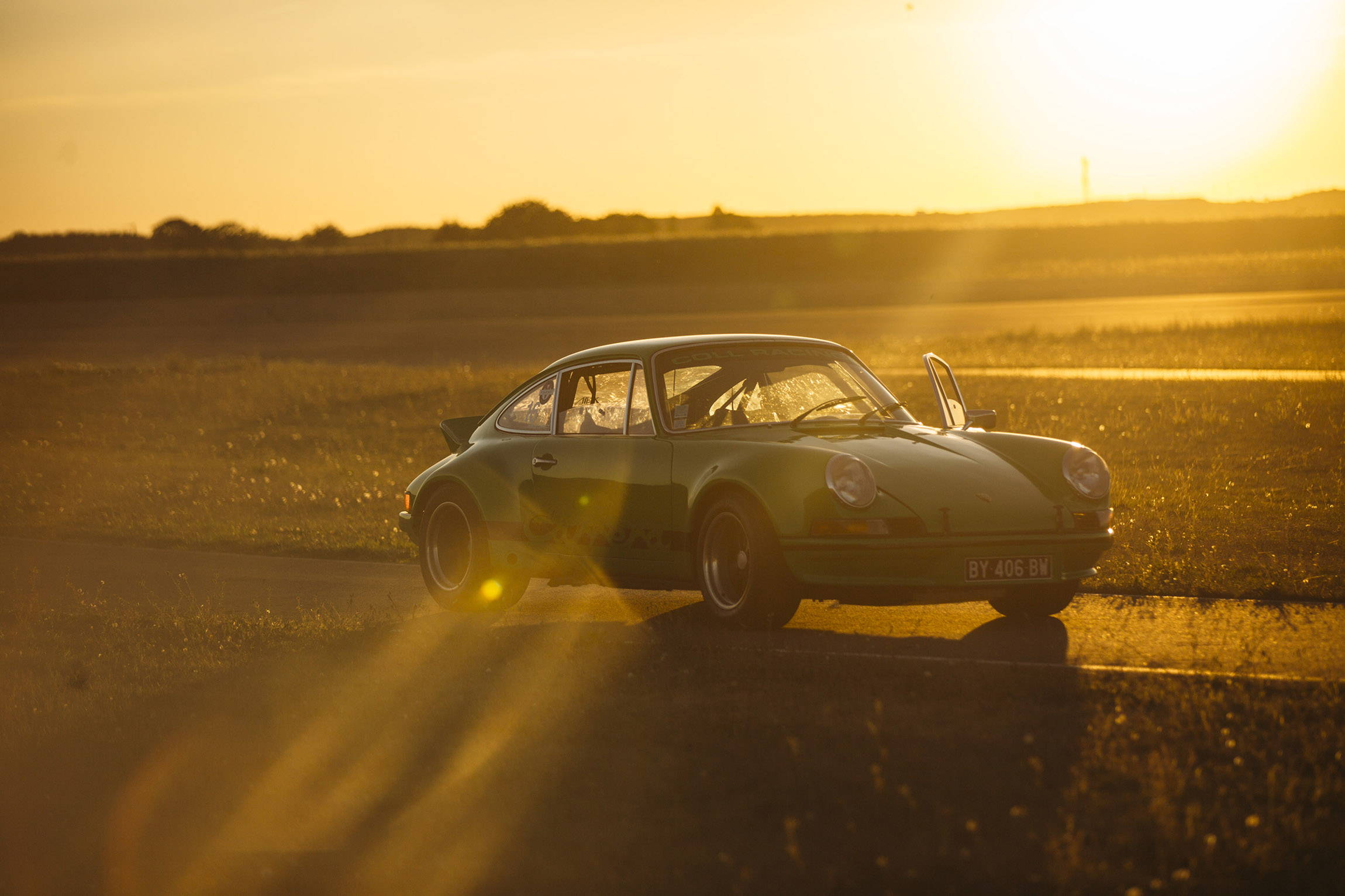 And when you're driving, do you always wear sunglasses? If yes, why?
Yes, always. It's very important to have a good read of the road and this allows to rest your eyes too.
Do you manage to find time for surfing and snowboarding again?
Yes, I find time for surfing, as much as possible. I love to surf with vintage boards with shapes inspired by the 70s. Fish boards, for example. I started surfing at 8 and I've never stopped. I try to make some surf trips happen, I came from Indonesia and it's a great destination. But we also have great places in the southwest France to surf.
To conclude, what is your vision of a Vuarnet Day?
A day where I can combine my two passions. Go surfing with my Ferrari Dino, park it on the top of a desert spot. Enjoy waves and ocean and then come back on a beautiful winding road with lots of turns and beautiful curves until sunset!
Free Delivery
in France, within 2 to 4 working days.
Discover More
2 year-warranty
Be safe, our 2 year warranty covers any manufacturing defects.
Discover More