Journey to the heart of India
There are places that attract us and never leaves us indifferent! Rajasthan is perhaps the best example! It is in this region of Northern India that Sophie Molesti and David André went for this new Vuarnet Day. These two photography lovers wanted a break and a culture shock. India and its special atmosphere turned out as the ideal destination. Back on a rich and intense journey.
Photos credit: David André
Hello to both of you, can you introduce yourself in a few words?
Sophie Molesti: I'm Sophie Molesti, model for almost 10 years now and freelance photographer for 3 years. Nothing to do with my studies because I studied law. But hey, we will say that the law also makes travel! *laugh*
David André: And I'm David André, freelance photographer for over a decade. I started my career with snowboard photography and today I work mainly in communication field.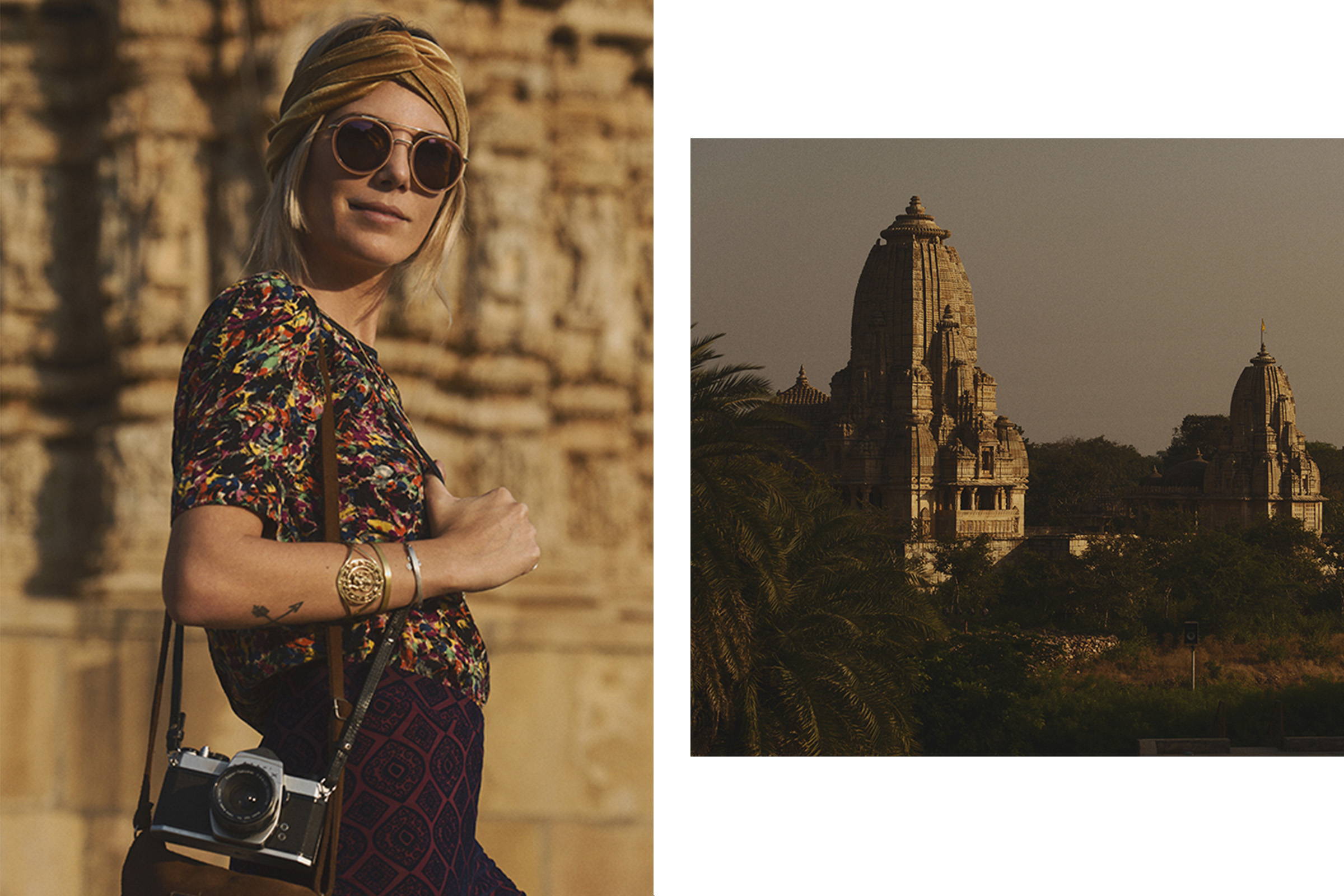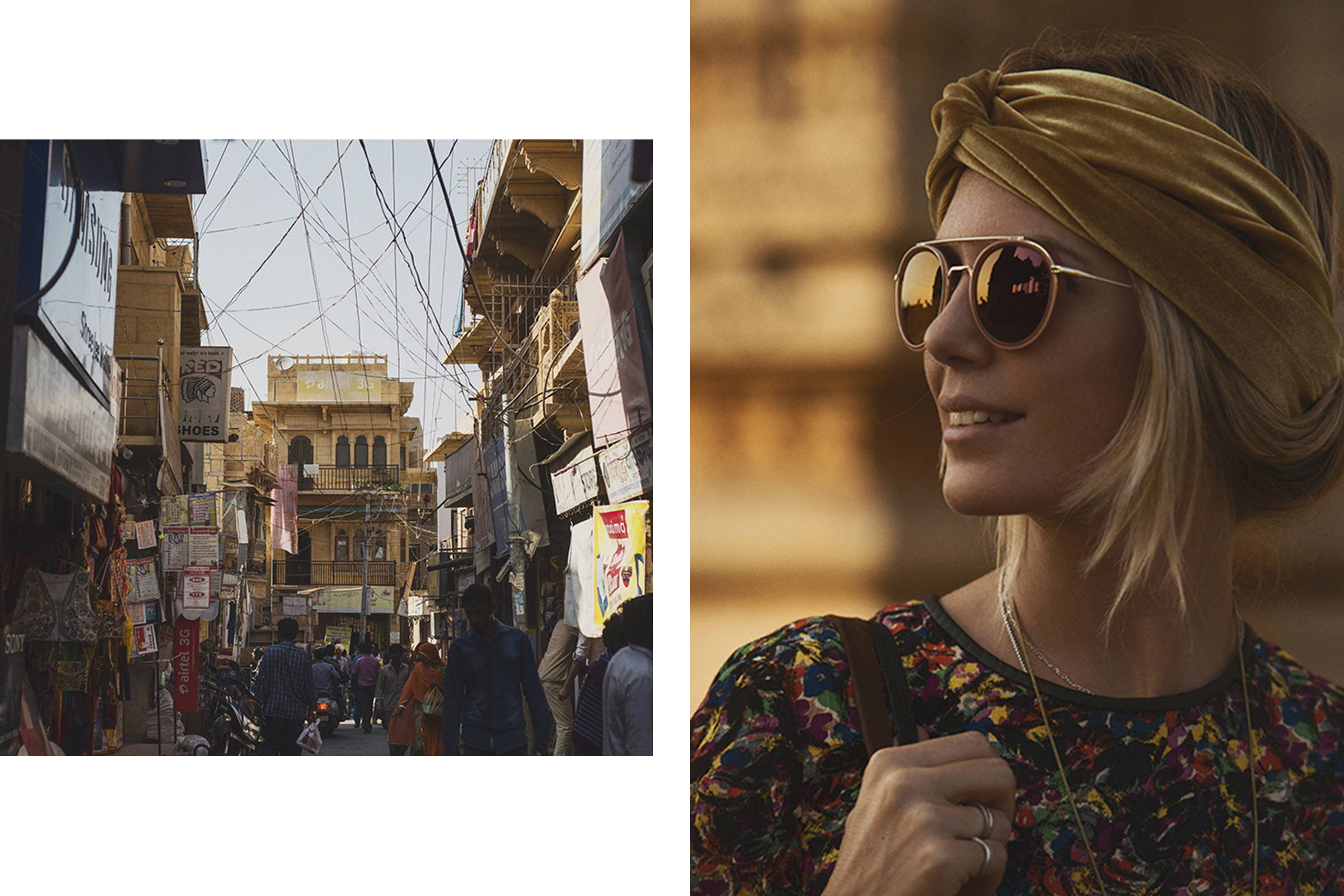 When and how did you get the desire to travel?
S: I have always loved traveling, even when I was a kid, I loved going to summer camp! And if it was far, it was even better! Change of place, discovering other people … very quickly I made savings to travel. Alone or with friends, I had to discover other landscapes. I would like to visit the world! There are wonderful stories in every region to discover and I want to be there to see and listen to them. This motivation will never change!
D: I believe that the desire to travel has always inhabited me. I was born in New Caledonia and when I was a child, I had the chance to follow my parents, especially in New Zealand, Australia and the United States. I was too young and I have no memory of it, only the slides that my father showed from time to time, but I grew up with the desire to go back to see it by myself.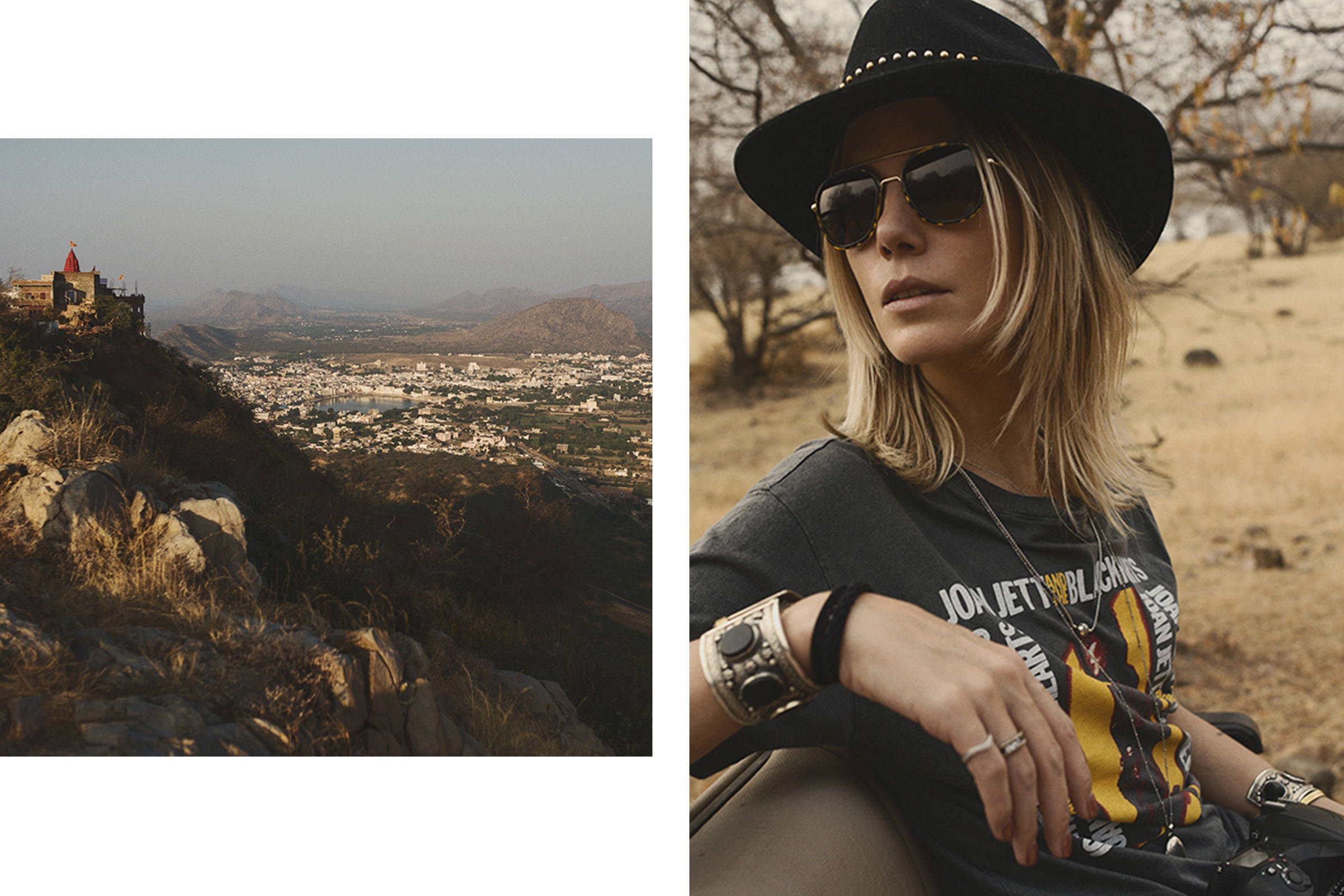 For this Vuarnet Day, you went to Rajasthan, what motivated this choice?
S: We do not think much about our destinations in advance and we often change our minds. We know what we want to do as of photos and I will say that over time it is the destinations that adapt to the style of photos that inspire us the moment.
D: A desire for rupture, culture shock, to see these palaces with exceptional architecture.
And what will you remember from this trip?
S: A lot of things! Very contradictory sometimes; like the sound of people and horns versus the calm of the desert and its limpid nights. The world teeming with small streets and nothingness in abandoned palaces on lakes… We must abandon ourselves in India to appreciate the wealth of this country. I will not remember one thing in particular, but precisely all those little things that make you quickly lost, shared between wonder and misunderstanding. It's indescribable, you have to go!
D: Rajasthan is extremely beautiful and extremely demanding. It is true for the cities we have crossed, beautiful and incredibly noisy, as for the people we met, sometimes all about kindness, curiosity and beauty and sometimes wilier. But it's Rajasthan, and it's terribly heady.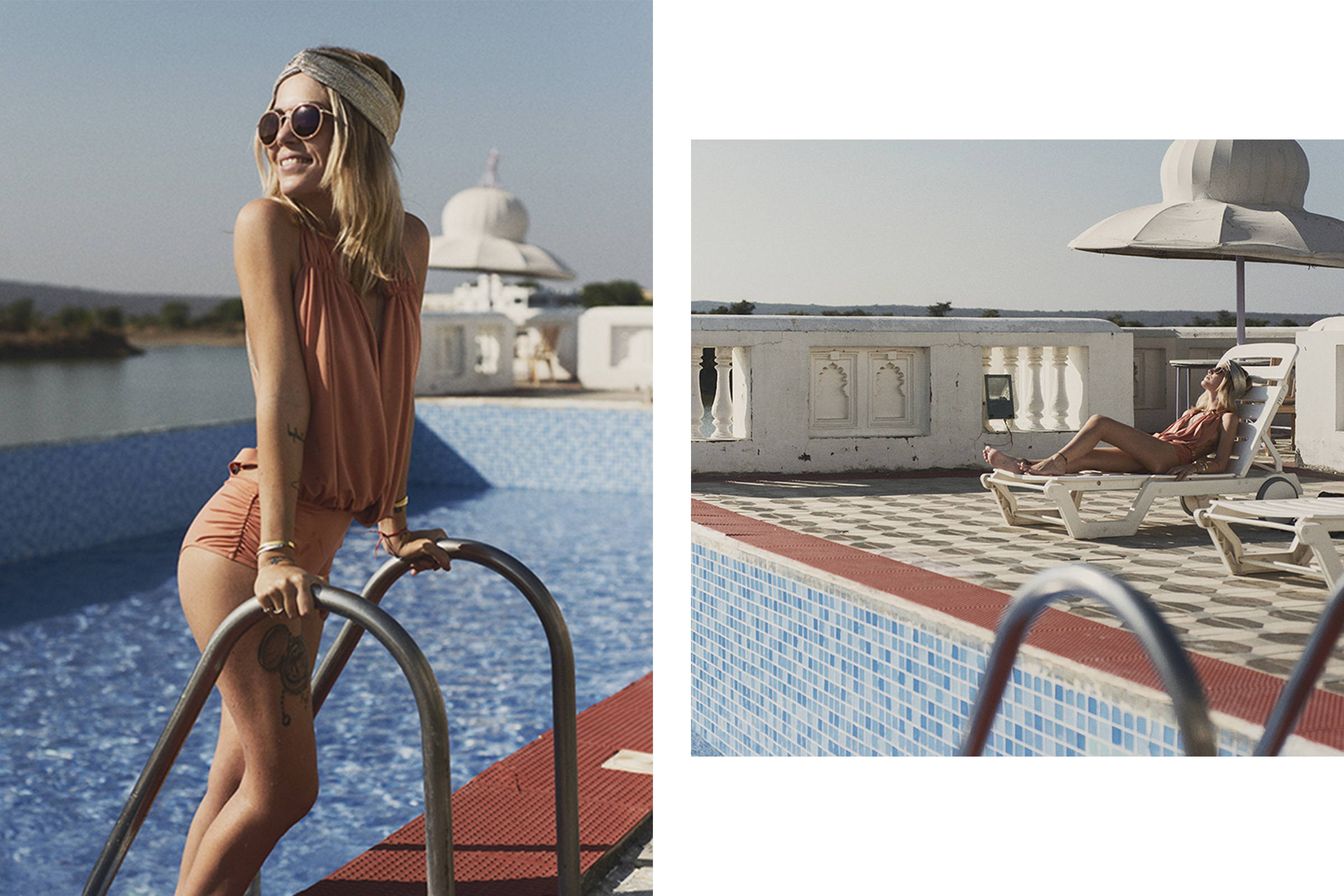 What do you hope get across from your travel photos?
S: That you can travel differently, with a sweet life while maintaining a taste for adventure. From a simple blanket in a desert, in Rajasthan to a tent in the Mongolian steppe without forget a room with all the comforts we know how to enjoy on vacation. I want our photos to make you want to pack your bags, encourage people to be more curious.
D: The desire to travel, on the one hand, and a bit naively, to see and appreciate the difference, the beauty of our planet, its preciousness. All these worlds in one world. And on the other hand, tell a state of mind, the idea of freedom, take the road, enjoy a life, get rid of constraints and enjoy the time.
Do you have future trips in preparation?
S: Oh yes! In May, we are in the preparations! I invite you to follow our adventures!
D: Always, I think we will never miss any destinations. But it is not prepared too much, for these projects the destination is often determined just a little in advance.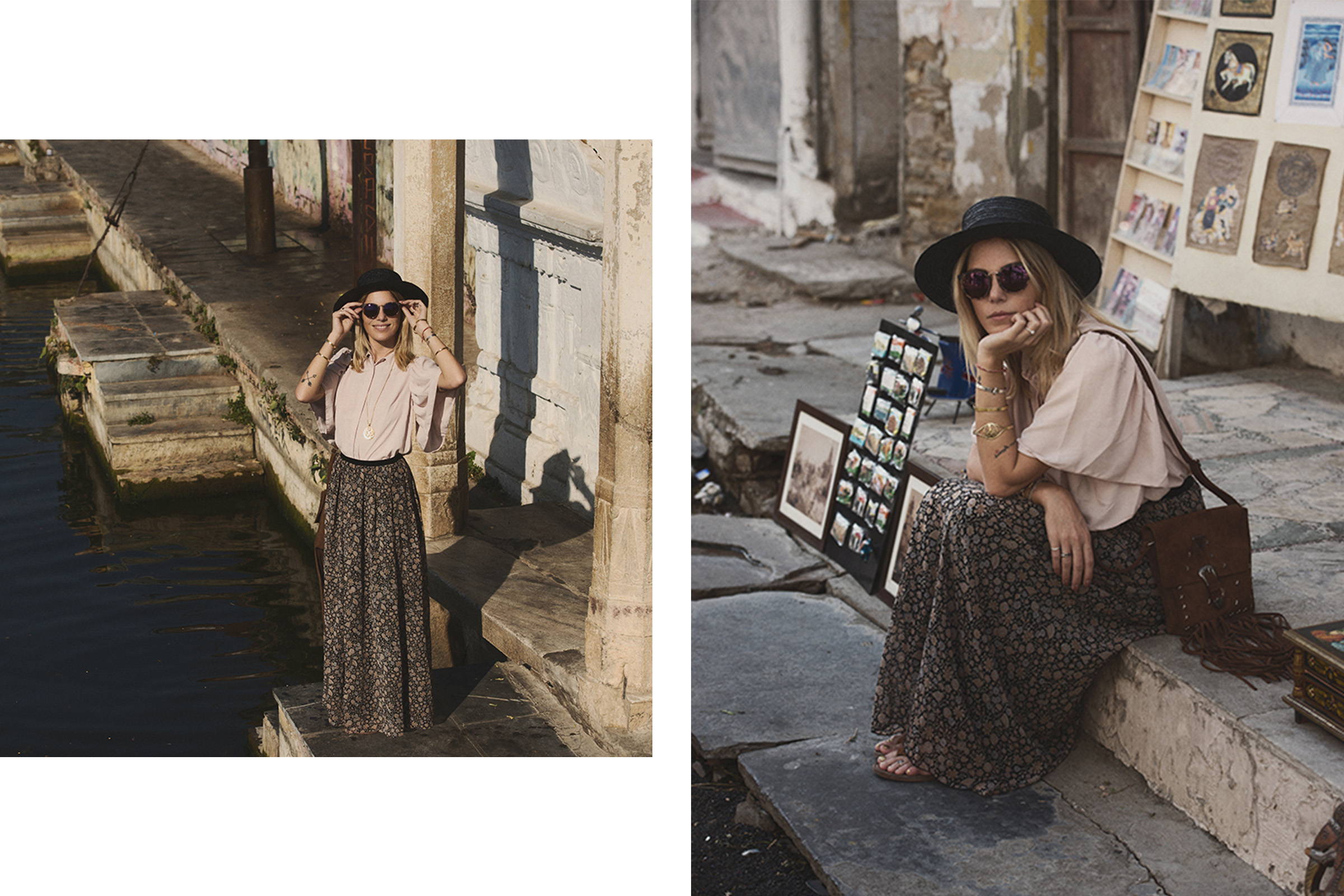 If you had to remember only one place on Earth, what would be your choice?
S: My bed. In a tent in the steppe, in a hammock in the forest, in a king size in Rajasthan, in a lodge in Namibia, in a sleeping bag in Iceland. Accompanied by my stuffed elephant who has trudged as much as me.
D: Too difficult, I was touched by all the places I had the chance to visit, but still New Zealand and Iceland have a place in my heart. Perhaps Mongolia, a journey from another world, the beauty of nomads and Kazakh tribes hunting with eagles, this trip deeply overwhelmed me.
Finally, what is your vision of a Vuarnet Day?
S: A morning under the sun with a hearty breakfast, to hold all day because the discoveries of new lands, elephant walks, parachute jumps and natural warm waters.
D: When I think of it, for me every day is a Vuarnet Day, maybe a little less when I spend a day editing in front of the screen, and certainly much more when I wake up to open the zipper of a perched tent on the roof of a 4x4 in Namibia to see the sun rise. But yes, every day there is a light, a friend, a turn in a snowboard, an idea that comes, a project that is looming.
Free Delivery
in France, within 2 to 4 working days.
Discover More
2 year-warranty
Be safe, our 2 year warranty covers any manufacturing defects.
Discover More