Fred & Benjamin - UTMG
Vuarnet Fellows Fred Degoulet (@freddegoulet) and Benjamin Ribeyre (@benjaminribeyre) designed an epic Ultra Traverse de la Mer de Glace (UTMG) in the Massif Mont Blanc. Starting and ending at the church in the center of Chamonix, Fred and Benjamin covered 55 km in 10 days, using no lifts, and managing technical climbs and uncertain weather and snowpack. The journey was two years in the making.
Photos: Charley Radcliffe @charley.radcliffe and Fred Degoulet @freddegoulet

Tell us about your expedition

Fred: When we were looking at the Massif Mont Blanc map, we noticed there is an obvious lap that goes around the sea of ice.
Benjamin: Our project was to go around the sea of ice through all the peaks, to start at Chamonix and end at Chamonix without lifts, which represents 55 km in 10 days.
How did you think of this idea? How did you prepare an expedition with so many ascents?
Fred: This project was something I had been thinking about for a while. After COVID, I decided to pursue an expedition at home instead of abroad. We charted all the ascents and descents to analyze and try to understand the significant challenges we would meet using topographic maps at our disposal.
Benjamin: The purpose of the project was to reduce our carbon impact during our activity. We wanted to prove that it's possible to experience a Himalayan type of high-altitude adventure in our own backyard. We didn't train physically specifically for this, we relied on our overall fitness as high-level athletes. It was still a very technical project and required our expertise, and a little bit of luck.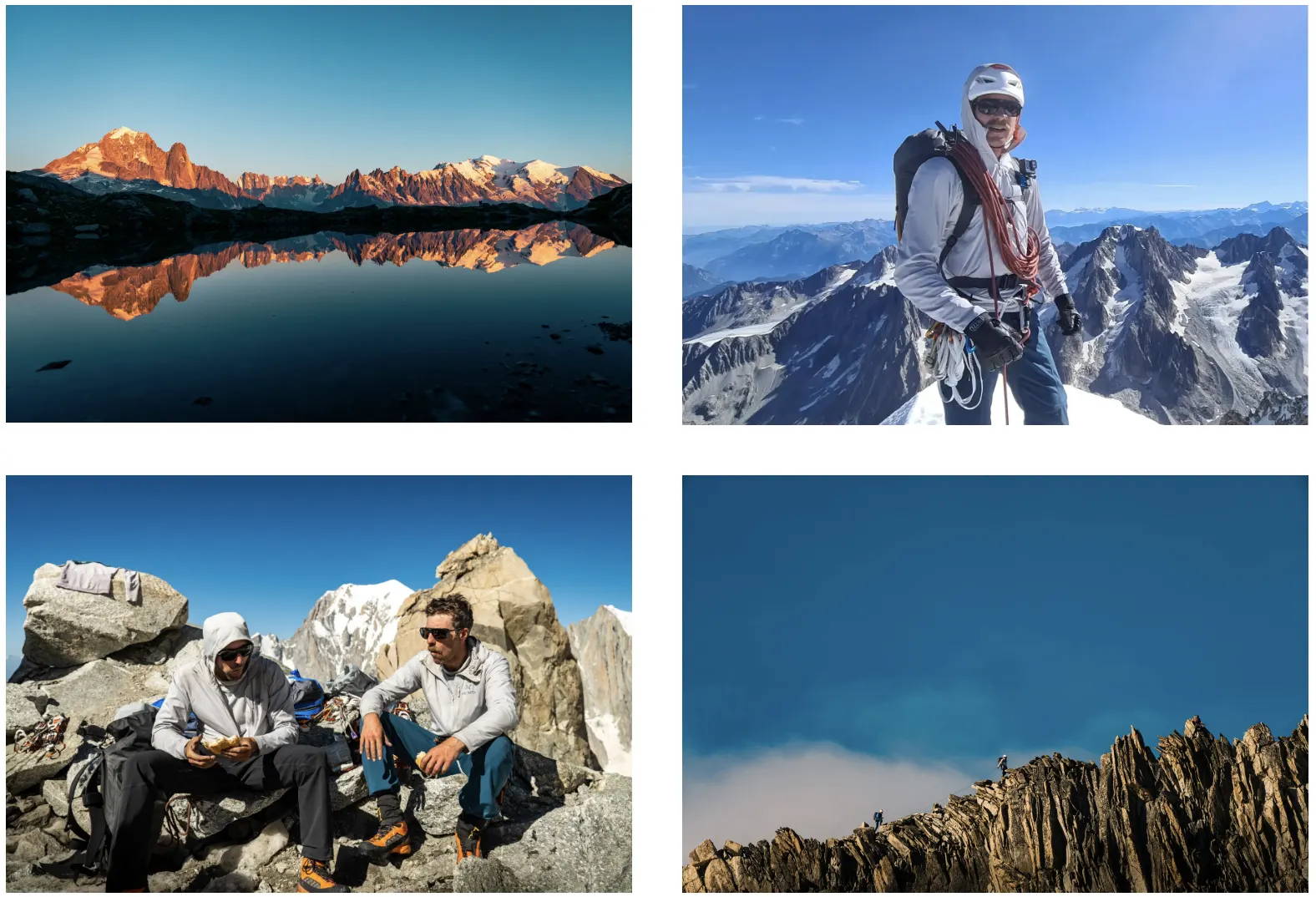 Commitment, intensity, and perseverance. How are these 3 qualities key to your journey?

Fred: Commitment because we were on our own. Intensity because of the length of the project. In terms of perseverance, we had 10 rough days, and we had to keep the motivation from Day One.

Benjamin: Commitment, because in the Alps, we are used to going on expeditions for 3 or 4 days maximum. Intensity, because it was seven to 14 hours of effort each day. Perseverance, because we navigated areas with very unstable rock, there was a lot of risk we had to manage.

What Vuarnet products did you use?

Fred: I'm very happy to wear Vuarnet because my eyes are very sensitive and mineral glass lenses are the only thing that protect me well. We used the ICE 1811 frame with Eclipse lenses, which are rated at Category 4 – the highest level of protection.

Benjamin didn't know the arms of his ICE we adjustable for a while…

He told me, "I'm going to lose my glasses, I'm going to lose my glasses!"

I told him, "Go ahead and twist your arms!"

He asked, "Why, they twist?"

So, I showed him how they were adjustable.

Finally, after a few days of the project, he could put his glasses properly on his nose. It made us laugh.

Benjamin: The Vuarnet glasses provided me with high protection, it was the first time I had lenses of such great quality. When I first got them a few months ago I tested them out in my garden and I told myself, "I see in HD now, while I had been seeing in 1080."

We were in some very dusty places and if we had had plastic lenses, they would have for sure been scratched.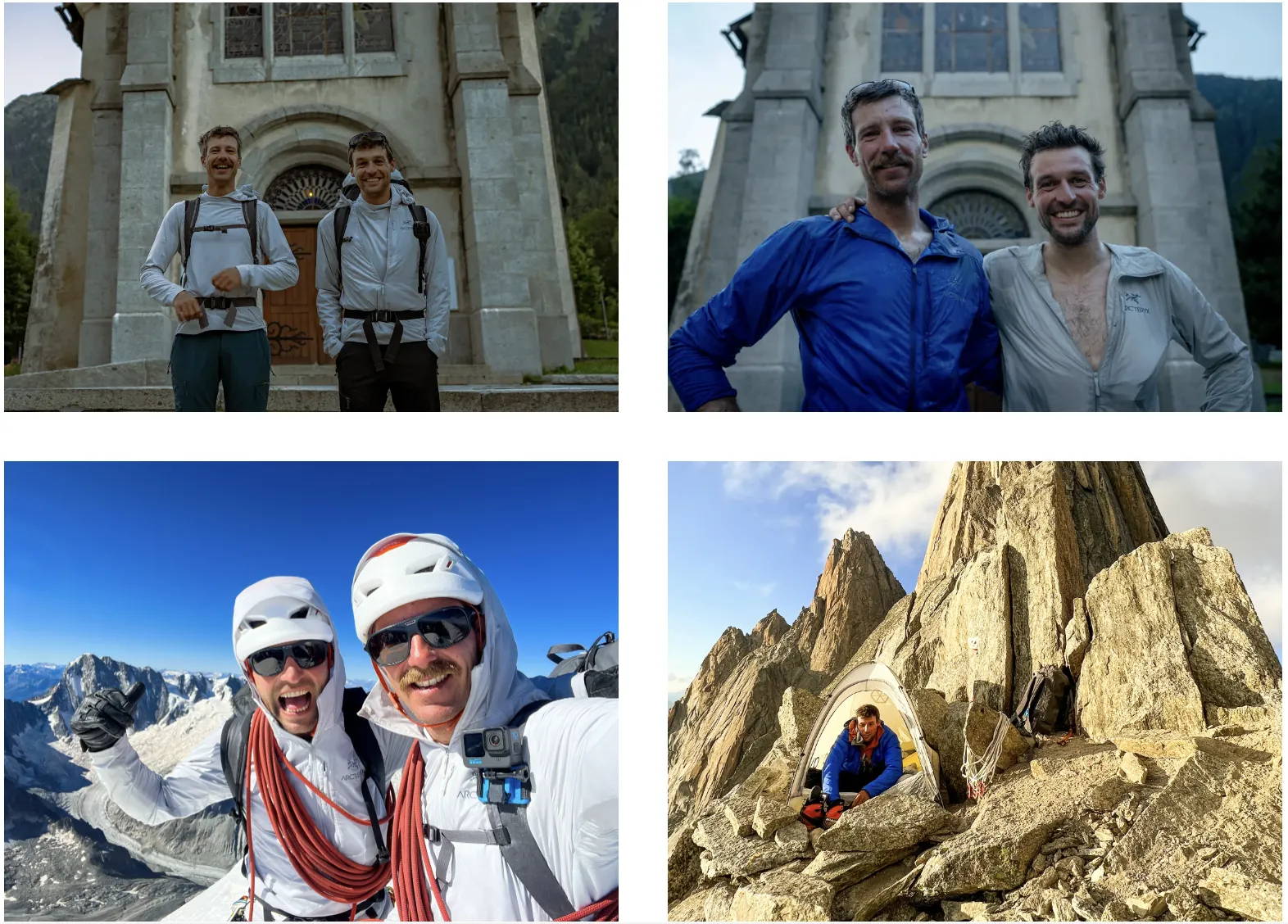 What was your biggest fear embarking on the journey?

Fred: My greatest fear was the weather. But we had a good weather window, and we descended before the mountains got too dry and dangerous.

Benjamin: One of my biggest fears was the rock quality. For me it's a miracle we got through nine days of climbing without injury.

What was your first thought when you reached the last peak?

Fred: When we reached the last peak, it was a physical relief and that was my first immediate thought. We had just completed what we had been preparing for two years.

Benjamin: When we summited the last peak, my first thought was we had to descend to Chamonix with painful knees and feet. The project was an insane amount of physical and mental effort, so we just wanted to be home.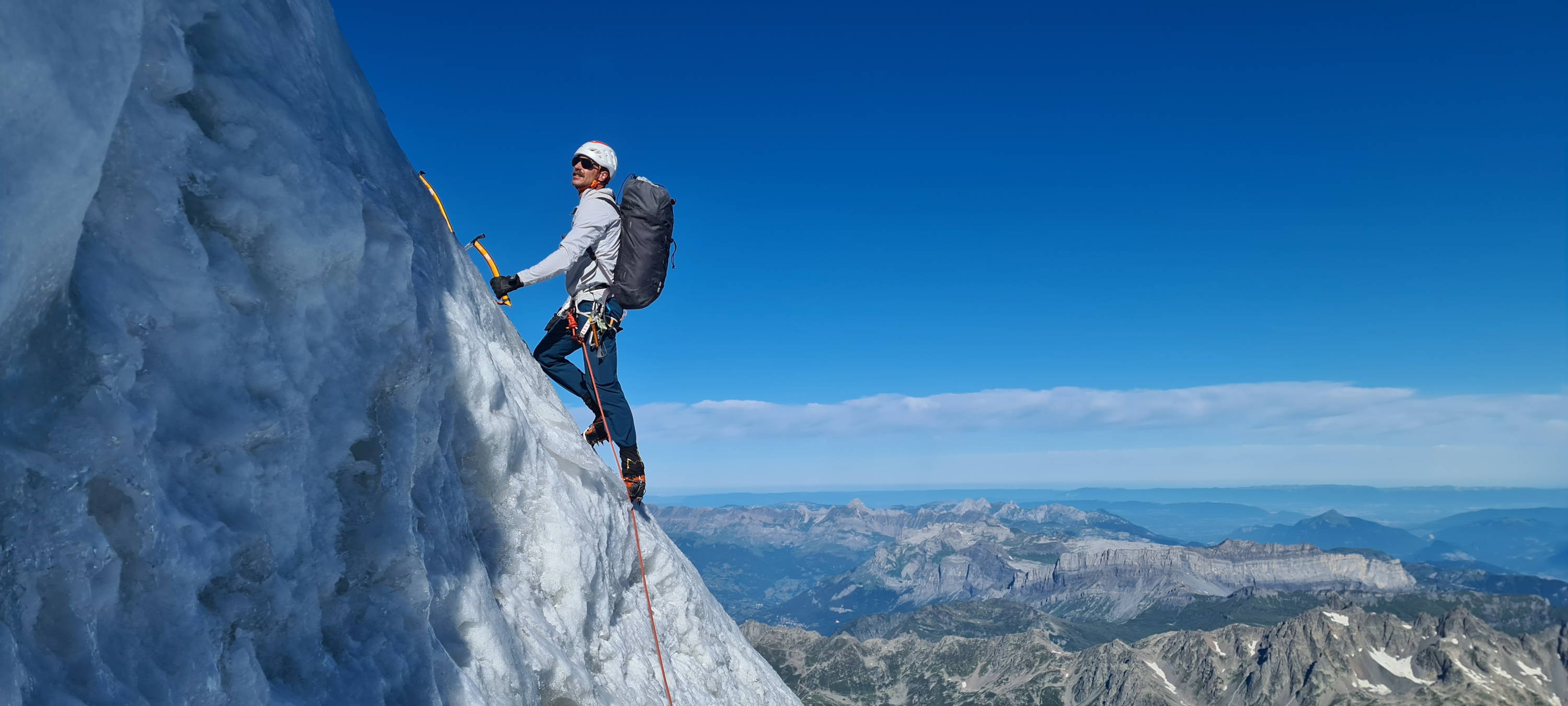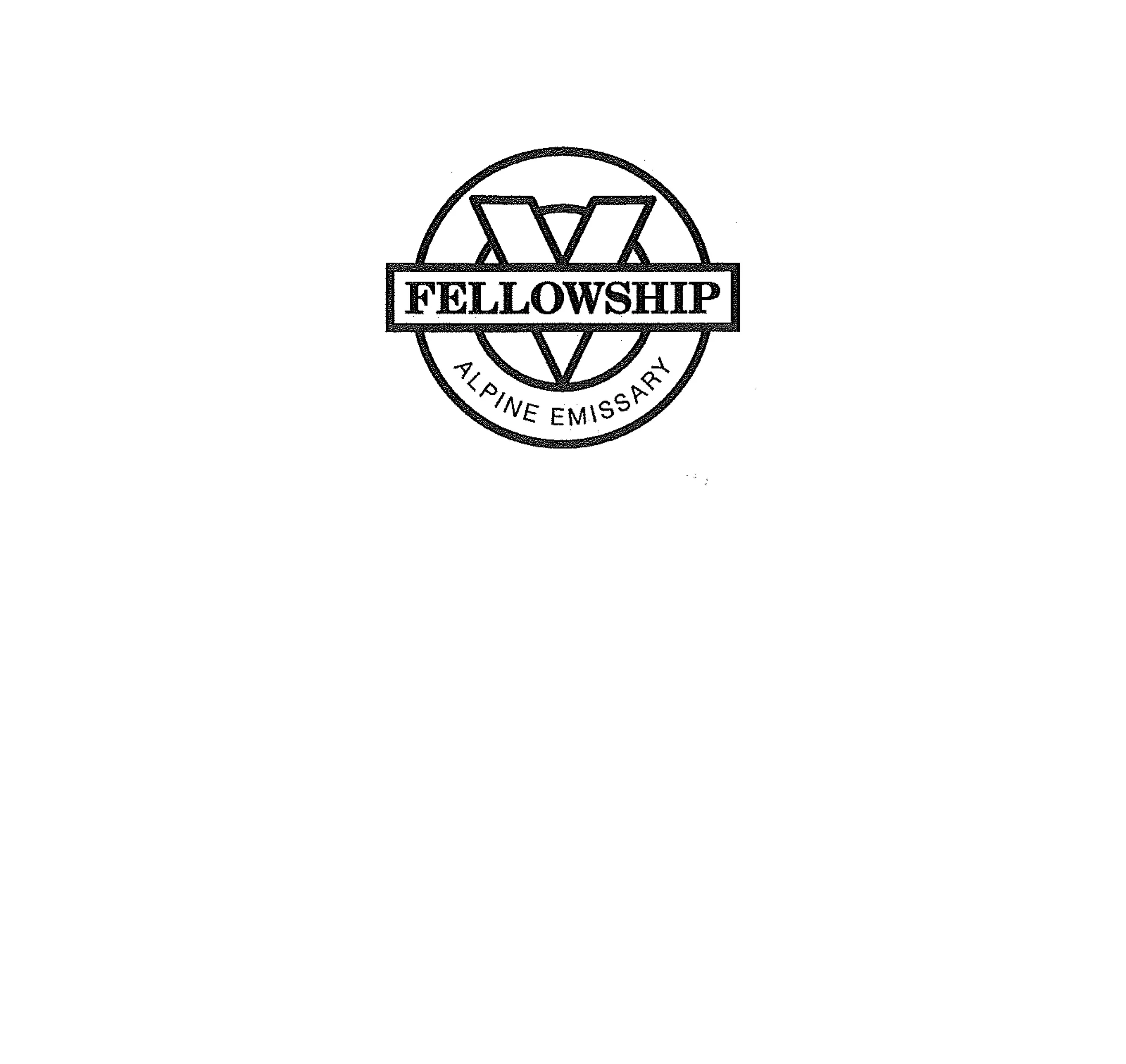 Free Delivery
in France, within 2 to 4 working days.
Discover More
2 year-warranty
Be safe, our 2 year warranty covers any manufacturing defects.
Discover More