Energy Observer
THE ODYSEEY FOR THE FUTURE
Energy Observer is an extraordinary project, from a group of enthusiasts who have set themselves the mission to prove that a future more respectful for man and his environment is possible. A project that express itself into the design and realization of the first fully autonomous boat in energy, thanks especially to the production on board of its own hydrogen.
Vuarnet is very proud to contribute to this journey by becoming an official supplier for the crew. As a mineral glassmaker, we exclusively work on this 100% natural—hence 100% recyclable—material. It's also important for themselves to commit ourselves to sustainable development through unifying projects. It's a great pleasure to accompany Energy Observer and offer to all the team the best sun protection possible for their adventure!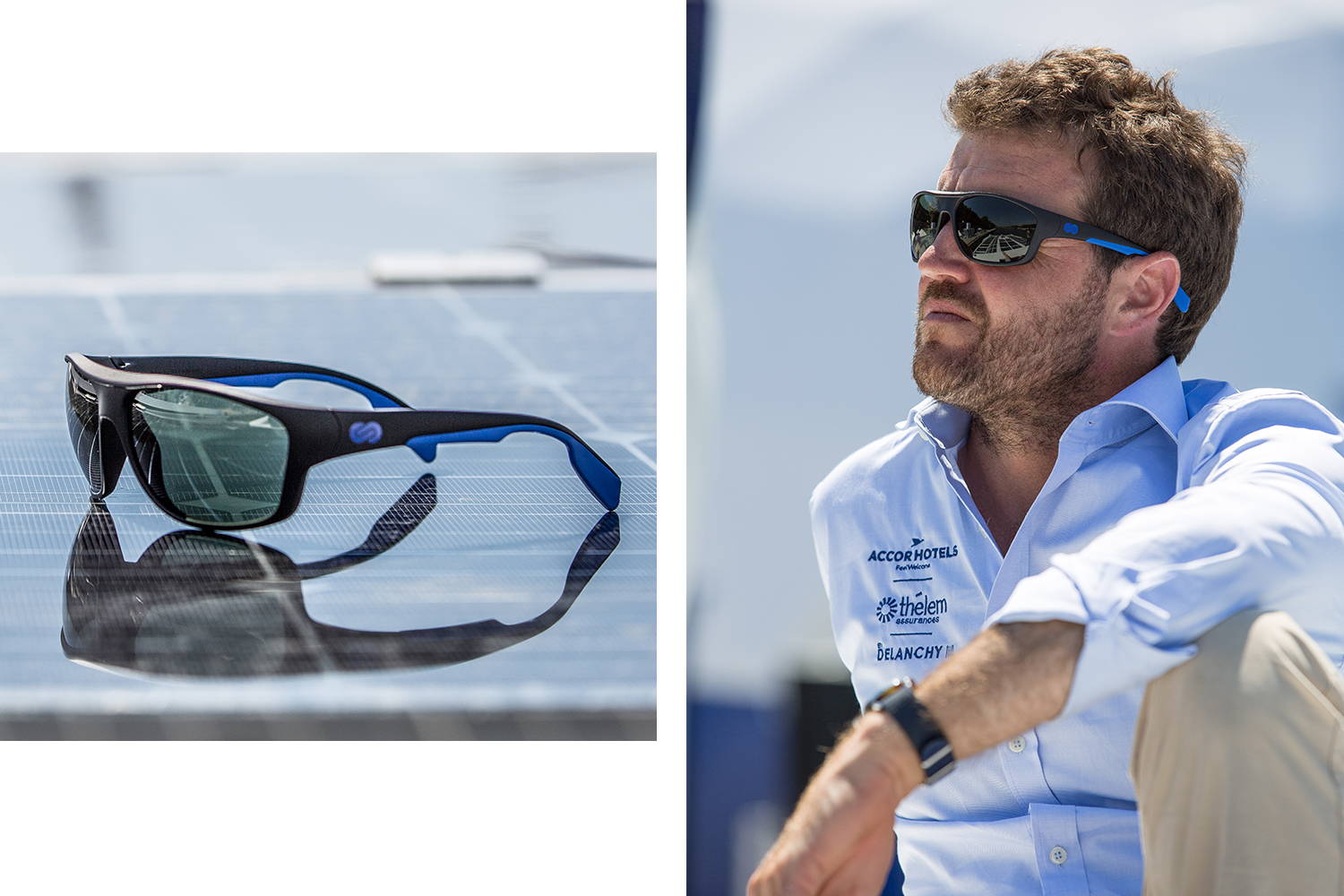 Almost 4 years have been necessary to develop of this 30 meters' boat. Originally, in 1983, this catamaran was designed for racing. Fast, light and reliable, he will know his hour of glory in 1994, when Sir Peter Blake wins the Jules Verne Trophy with the world record. Today, the ship is transformed into a real floating laboratory which has 120 m2 of solar panels, two wind turbines and a traction kite, which provide a mix of energy essential to produce electricity on board. Those are associated with the production of hydrogen thanks to a complex system of sea water desalination. When the water is purified it's then compressed and transformed into electricity thanks to a fuel cell. This system ensures a continuous supply of electricity even when the weather conditions are not favorable, or for example, during the night.
It is therefore a true experimental platform launches into an incredible odyssey around the world. In addition to the technological challenge, the goal is also to go and highlights initiative for the planet. A "calypso" of modern times that will cross for 6 years more than 50 countries. To face the global warming, the demographic and environmental challenges of the 21st century, it is now time for action. Energy Observer's objective is therefore to find new and innovative solutions on land or in the sea and try to connect them to create synergies that are essential to a green future.
To drive this ambitious project, there are two seas' enthusiasts. Victorien Erussard, emeritus offshore racer and Jérôme Delafosse, who spend 23 years exploring the ocean. Respectively Captain and Exploration Leader, they together lead a team of about 60 people around the world.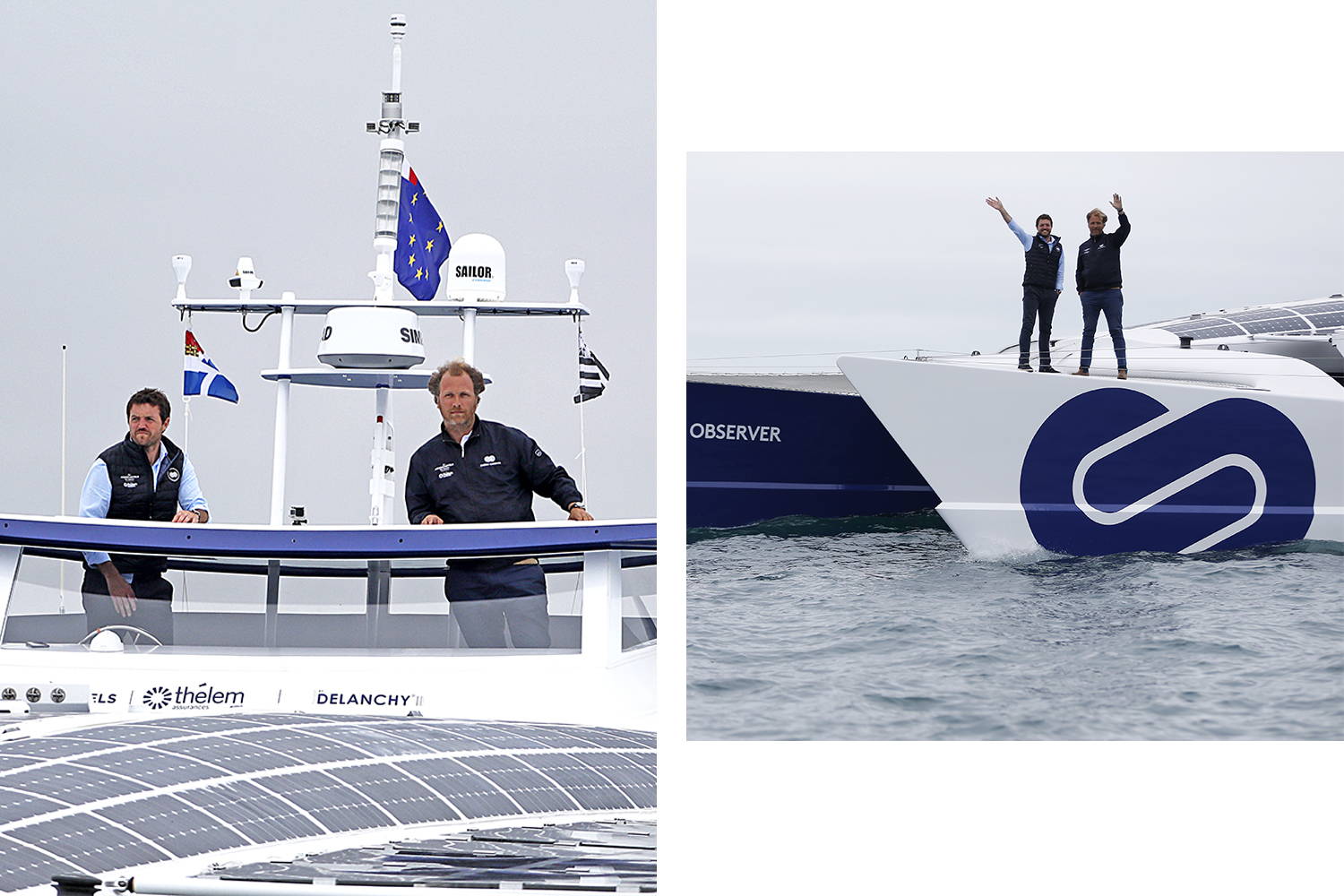 To support this adventure, two sponsors and emblematic figures of the environmental cause. On the one hand, Florence Lambert, director of CEA-LITEN, an innovation laboratory for new energy technologies that brings her expertise and scientific legitimacy to the project. On the other hand, Nicolas Hulot, Frechn Minister of Ecological Transition and Solidarity and President of the Foundation for Nature and Man. The latter provided benevolent support for the project and said recently: "Energy Observer is more than just a boat; it is a demonstrator and collector of solutions. It designs a future that has already begun. A long-term and evolving project that wishes to create a wave of positive energies."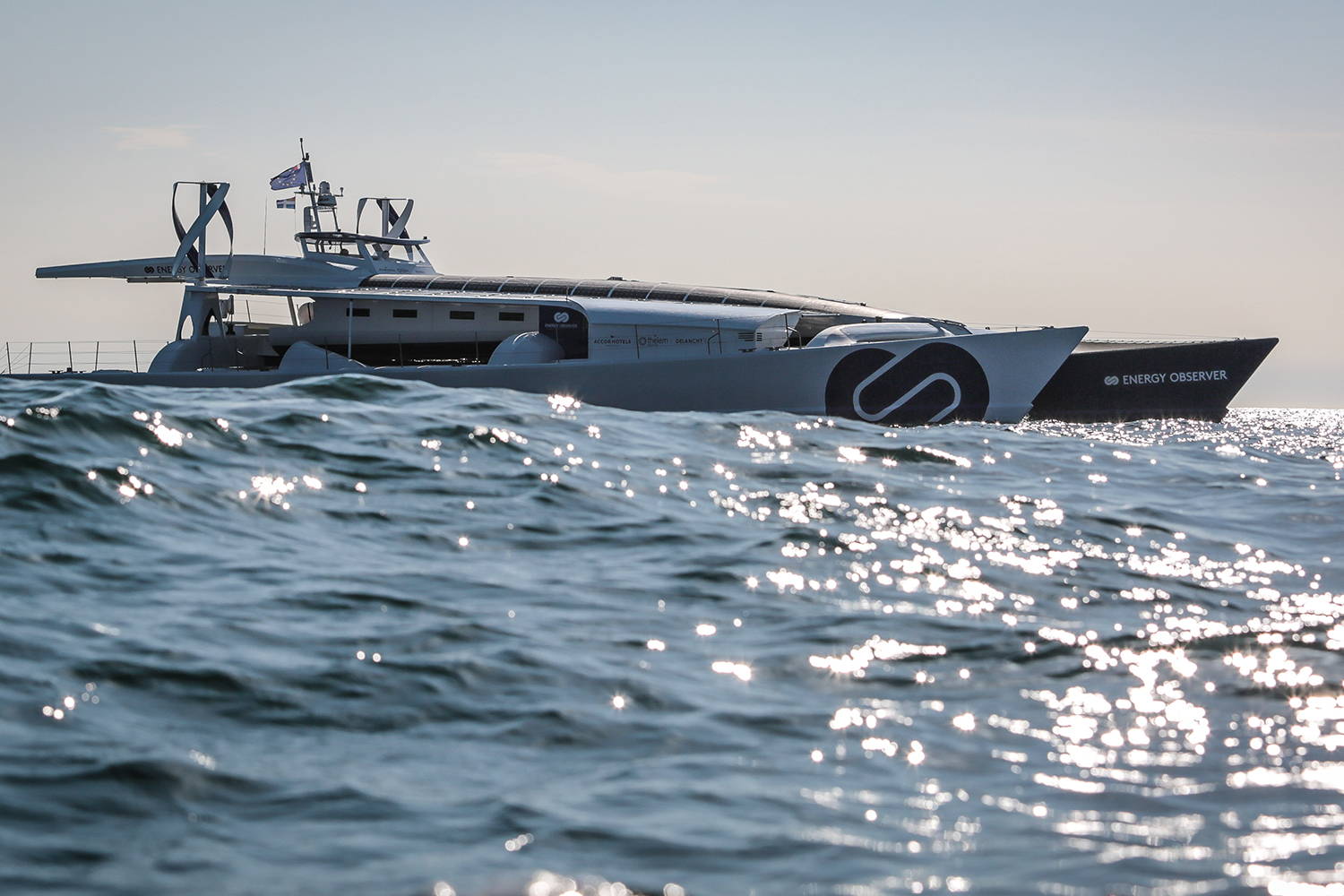 Free Delivery
in France, within 2 to 4 working days.
Discover More
2 year-warranty
Be safe, our 2 year warranty covers any manufacturing defects.
Discover More