Welcome Richard Permin!
We are very pleased to announce our collaboration with the professional French skier, Richard Permin. Over the years, Richard Permin has become the symbol of a new generation of skiers who have dedicated their careers to freeride and freestyle skiing.
Today Richard is an athlete with a unique style, but also a fighter and a passionate mind. We share with him the same values that go far beyond sport. He is joining the team and will also help us to develop our skiwear collections. In order know him better, we went to ask him few questions.
Photo Credits: Niels Saint-Viteux / Tom Tubiana
Hello, can you quickly introduce yourself?
My name is Richard Permin, I'm 34 years old, I'm a professional skier and I'm from Lyon.
How was born your passion for skiing and mountaineering?
I started with my stepfather who is also a huge ski fan. We used to go to the Alps and I started to ski at the age of 2. I got hooked right away, I was a little hyperactive and skiing was a good way to expend energy. Then I got some results and my passion turned into a job. Today, I've been skiing for over 30 years so yes, we could say it's a real passion.
At the time, the classic background was to start with alpine skiing before moving on to more acrobatic disciplines like freestyle?
I belong to a generation where we all started with alpine or mogul skiing. As I was living in Lyon, I used to go by bus every Wednesday and every weekend to the mountains. At the age of 15, I left school to become a ski instructor, but I quickly stopped the program to begin my career as a professional skier. This is when I started freestyle.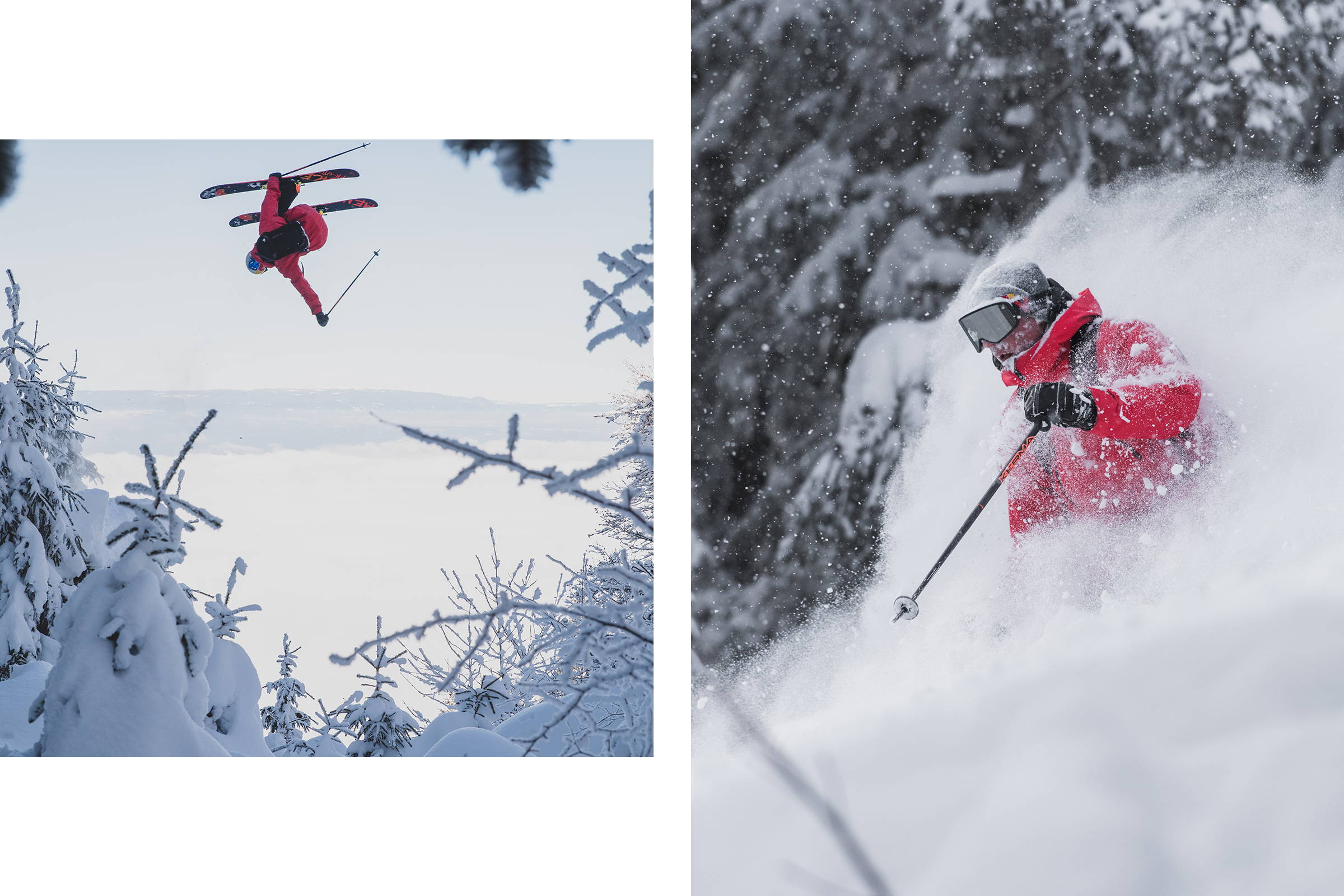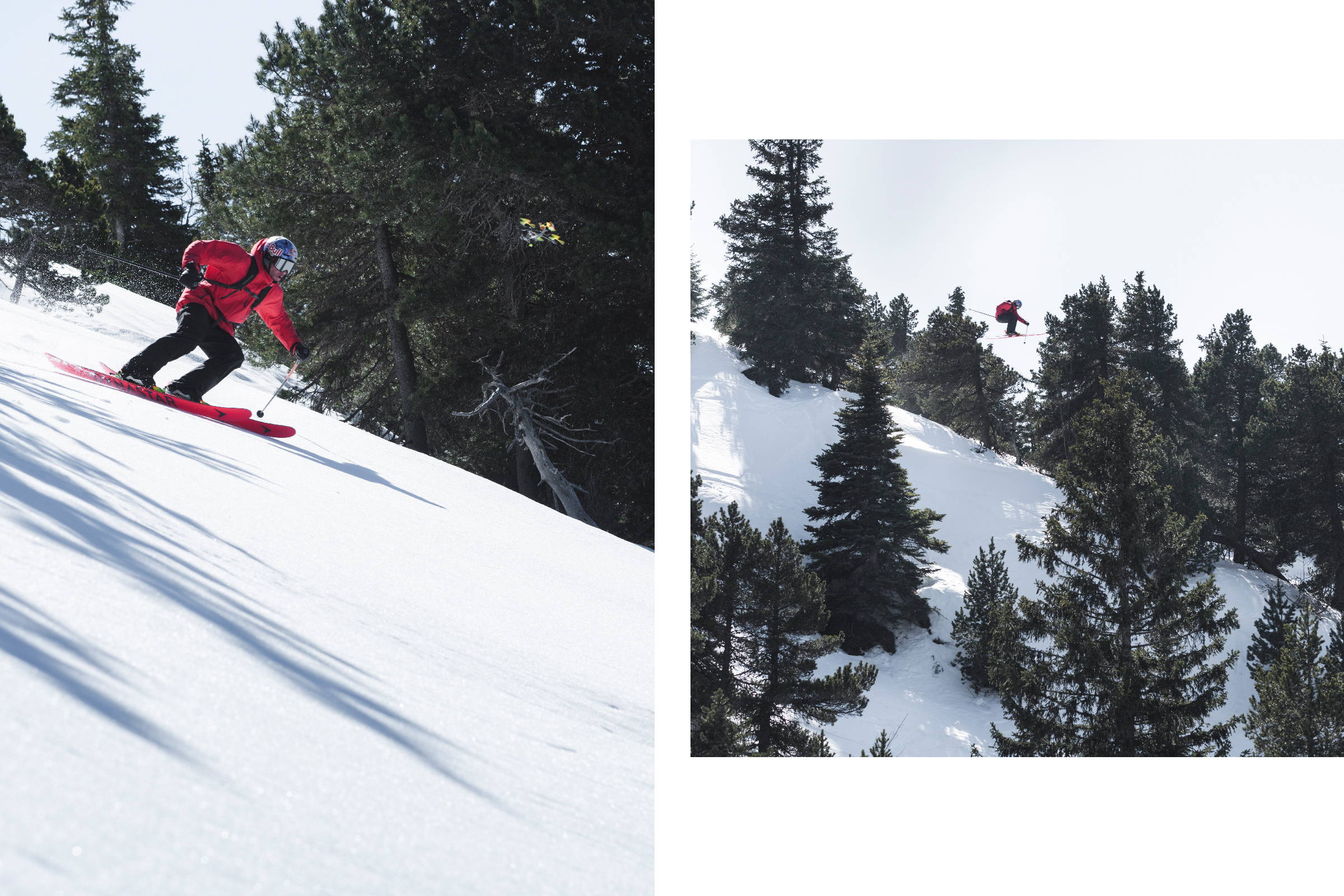 Then you stopped competing to focus on image and movie production, what was the stimulus?  
Actually, I started by doing international competitions like X Games before moving to freeride. After a competition, I was invited for a European freeride tour with the biggest legend of this game like Xavier De Le Rue or Jeremy Jones. I spent 8 days with them and got the virus. After that, I quickly moved away from competitions to focus on images.
What has it brought you?
I found a discipline where there are no limits. The playground is so vast, you can really express yourself. There are very few sports that allow you to live on the image and that has always been the Grail. For example, I prefer to have the full movie clip of my season than a world champion title.
After making lots of movies in Alaska with huge American productions, you returned to France and you start making your own videos like the one on the roofs of Avoriaz. Can you tell us about this evolution?
In Alaska, I was really focused on Freeride performance. Then I returned to France with this project in Avoriaz. I wanted to work on a new video format in order to speak to more people. My goal is to make people want to go skiing, even those who don't have mountains near their home. For example, in this video, it was interesting to compare me with the size of the 10 floor buildings. This being said, everyone can identify themselves and measure the value of this performance.
How do you keep your creativity after all this year of filming? What inspires you?
First of all, the new technology makes us progress each year and pushes us to work with different perspectives points of view, this is what is really exciting with image productions. Afterwards, we also look at what is happening in other disciplines such as skateboarding, surfing and even cinema.
What is your program for this winter?
I want to try a new concept and be more in real-time sharing with my community. Instead of shooting images during all the winter to present a movie at the beginning of the next season, I will try to share live moments directly when I'm skiing. It's a new way of working for me and it's a pretty exciting challenge.
You just joined Vuarnet and if I am not mistaken, you already collaborated with the brand at the beginning of your career, what does it make you come back today?
I must have been 18 and Vuarnet was my first sunglasses and ski goggles sponsor. At the time, they collaborated with lots of freestyle athletes. It was really the cool brand to work with and everyone wanted to wear it.
What part of this project most appeals to you?
I rediscovered the brand when I visited an optician in Aix-en-Provence in the south of France and I was amazed by the collections and the quality of the products. I had a big crush, I did some research and I found that the communication was great, so I was immediately convinced. For me, it is a legendary French brand with an important international influence.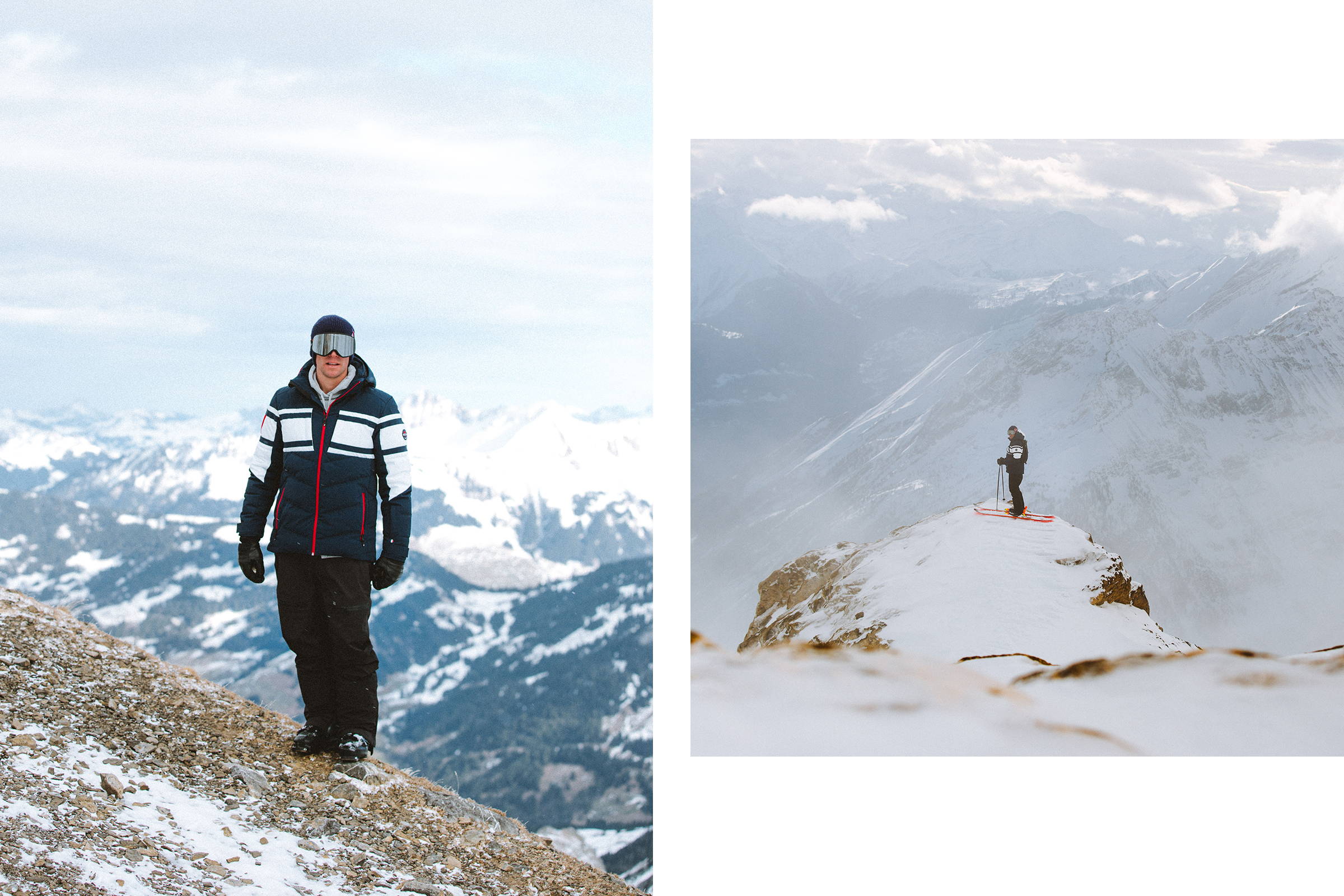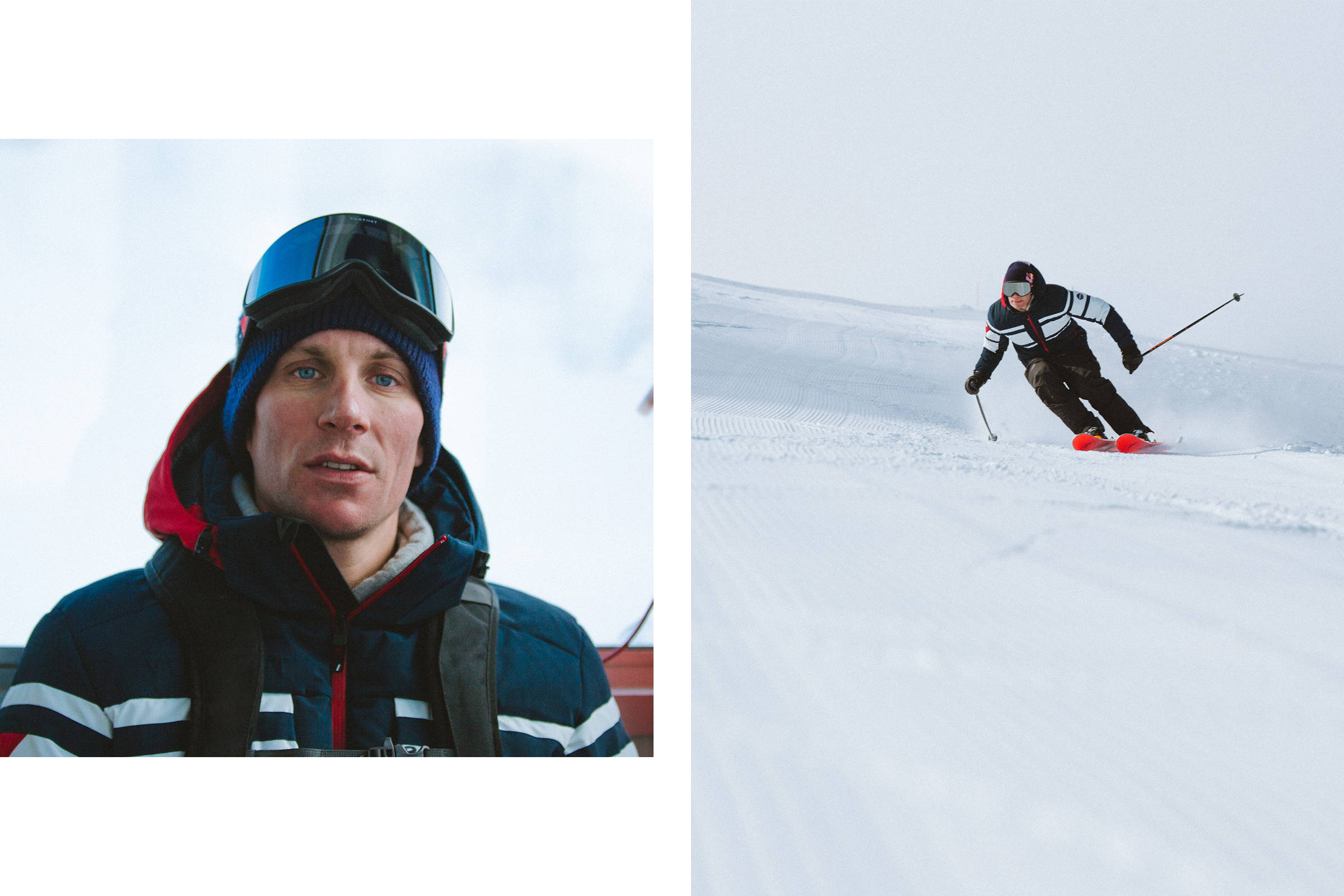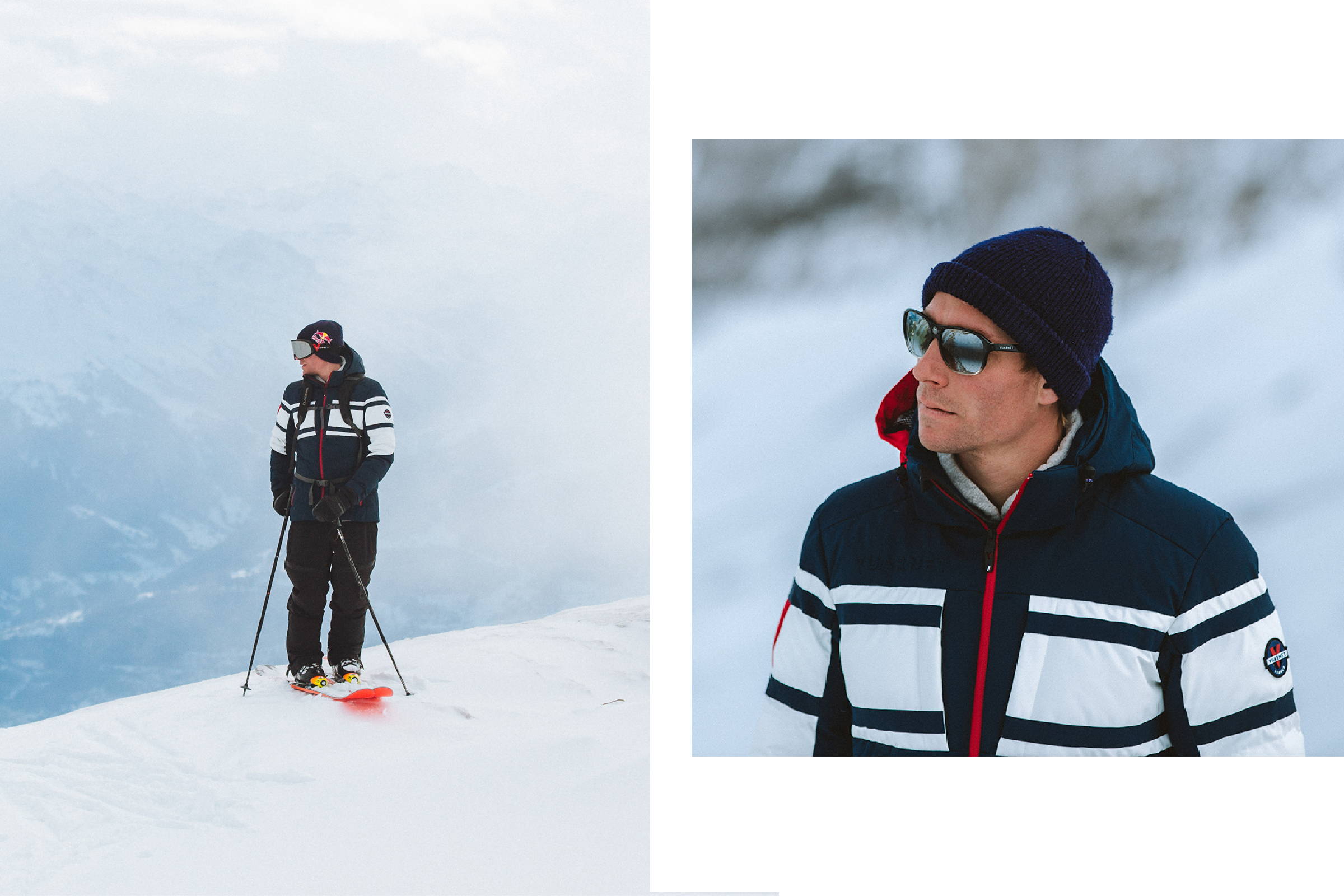 Today, you're going to focus on the image, but not only, also on the skiwear development collection. What did you like about this challenge?. What did you like about the challenge-là ?
It's something I've always done when I have the opportunity to do it. For example, I am developing my ski pro-model with Dynastar. I really like to get involved in product development and when Vuarnet offered to participate in the creation of the skiwear collections, I accepted without hesitation. I think I can pass on knowledge all the experience I got over 30 years in the mountains. I am wearing the clothes every day so I know the weaknesses and strengths of each product.
Finally, could you give us your vision of a Vuarnet Day?
For me, the day started this morning at 7:30 am, I put on my sunglasses and went up on the glacier to see the sun rise at 3000 m. Around 8:30 am, I started skiing and then I did about 6 runs which represents 8000 m of downhill gradient without ever changing my goggles. For me it was a pure day!
Free Delivery
in France, within 2 to 4 working days.
Discover More
2 year-warranty
Be safe, our 2 year warranty covers any manufacturing defects.
Discover More