Vuarnet X Eastpak
When FUNCTIONALITY CREATES DESIGN
To celebrate its 60th anniversary, Vuarnet and Eastpak join forces in a collaboration. From this meeting a unique backpack is born, perfect mix between the alpine world and the urban culture. A bag that reflects a desire to discover and surpass yourself. A sturdy equipment with vintage appeal, when style is guided by function. Together with this bag, Arthur de Kersauson and Clément Beauvais recently traveled the world. This latter quickly became an indispensable road companion for both founders of the Real Life Heroes Agency. A new kind of agency whose objective is to bring brands and extraordinary personalities together across the world and with shared values.
Photo credit: Arthur de Kersauson and Clement Beauvais
Hello Arthur, could you introduce yourself in a few words?
On the professional scale, I define myself as a filmmaker. Together with Clément Beauvais, we create films from A to Z. We write, produce and post-produce by ourselves. We control all the production chain, which allows us to keep it consistent and have more freedom. We also like business and virtuous relationships, that's why we setted up other projects and tried other jobs based on the legitimacy of our past work. For example, I'm concurrently a photographer.
How did you start to work with pictures?
I was lucky enough to have one of my best friends, Clément Beauvais, who wanted to be a movie director while I was still looking for what I wanted to do. I finally became a producer when we were living in Sydney, Australia, at the end of our studies. It was more than 10 years ago and since then, we are still working as a team.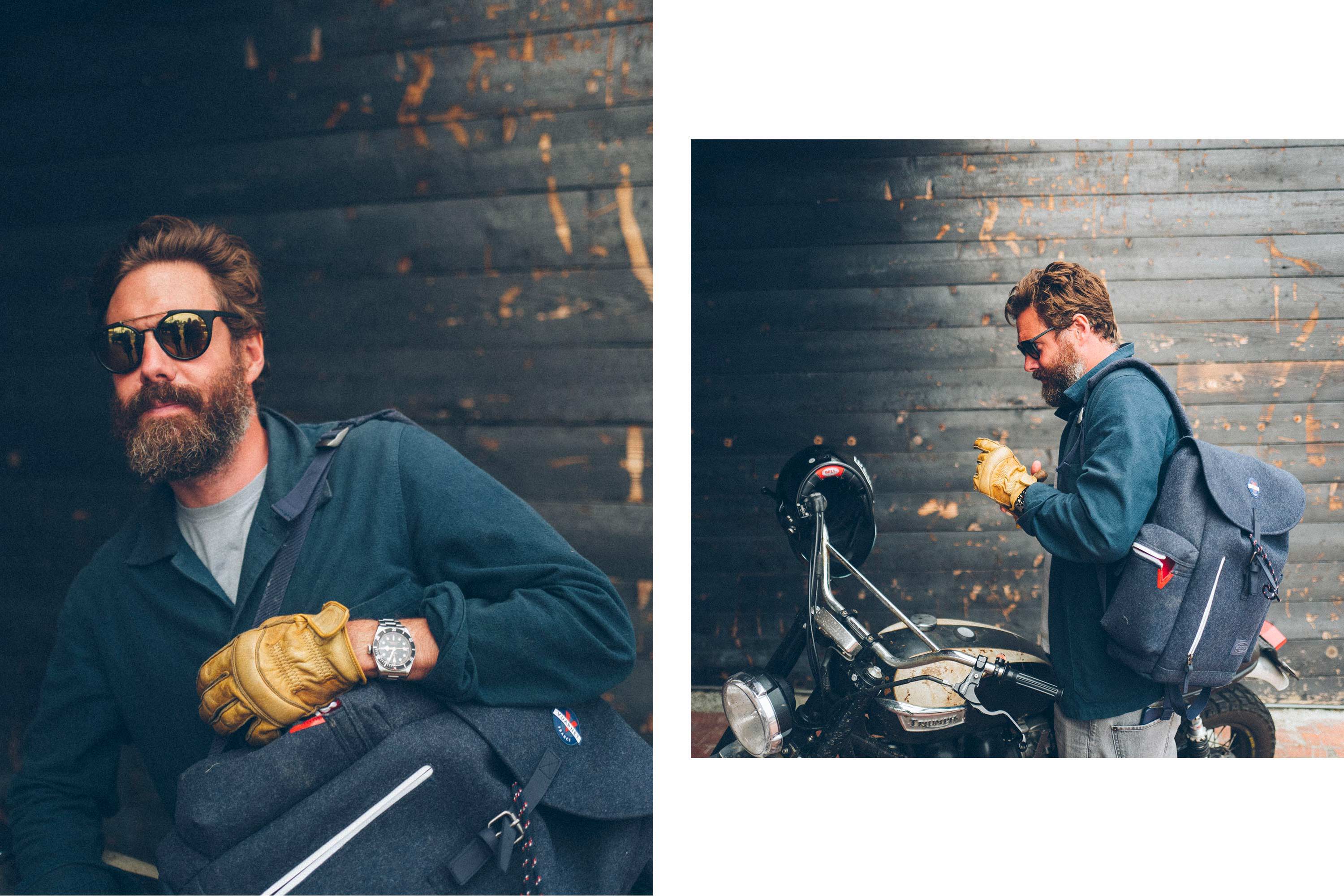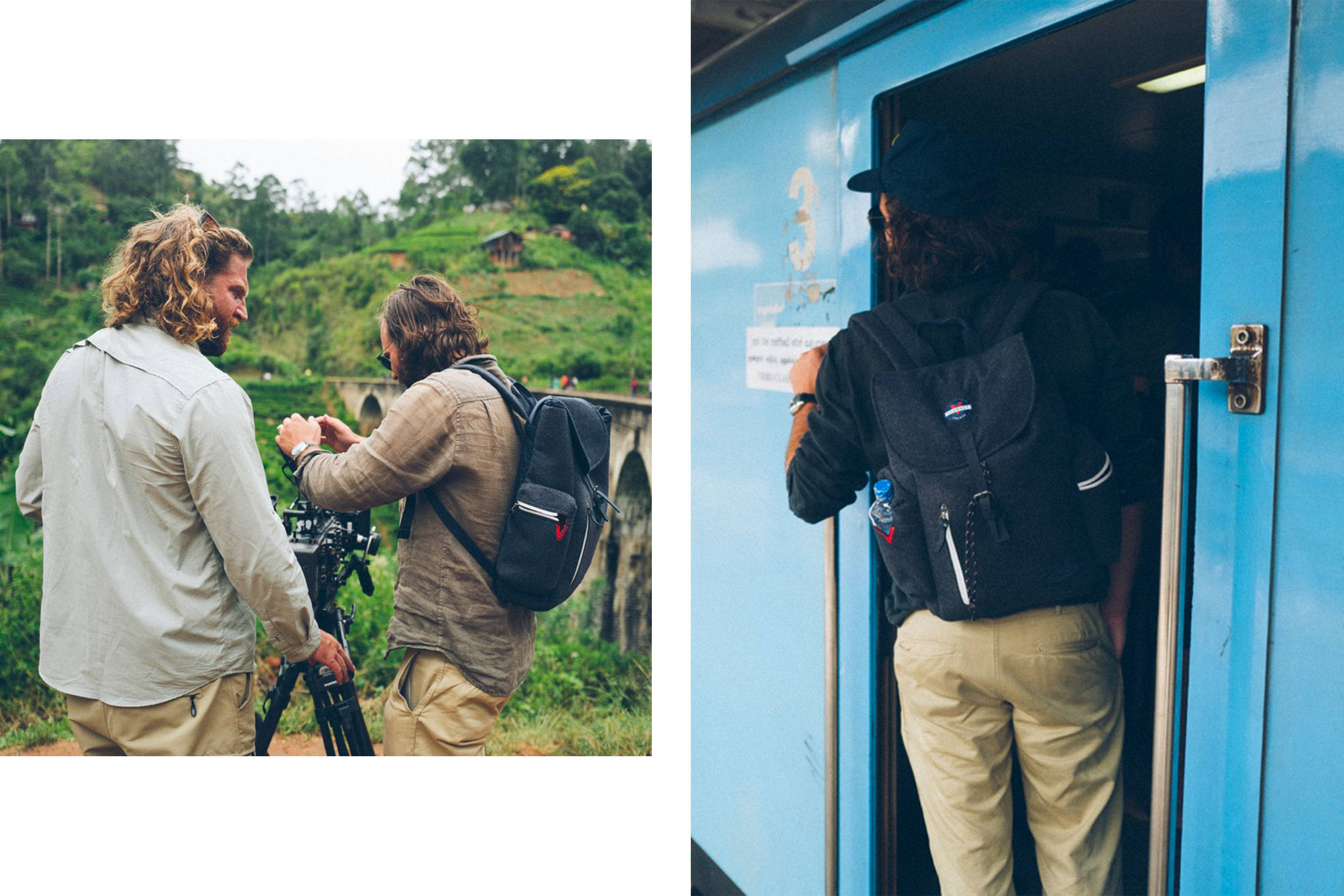 What has united you for all these years?
We have developed a common culture and we work as if we were brothers. We share roles without strict rules. More than this, we are profoundly compatible. Clément has lots of talents; he is also an illustrator and a composer. He really has an artist's soul. Our association works and relies on the recognition of each other's talents. It's important to know that sometimes, you should be guided and other times, take the leadership or take control together if necessary. To succeed, either you are a genius and it's a solitary experience, or you aggregate talents and it becomes a know-how. Today, Thomas, who is almost 10 years younger, joined us. We are a small family that spends 6 months a year shooting all around the world.
You recently created the Real Life Heroes Agency, an entity that puts forwards uncommon personalities, can you explain to what motivated your approach?
For almost 10 years, we have met extraordinary people, who pursued their passion, whether in the mountains of Patagonia or on a lagoon in Polynesia. At the same time, we worked with luxury brands in Paris. We quickly noticed that there was an alignment of value and synergies between them. We think that exceptional people are not necessarily the best known, it is even rather the opposite. Brands need to reconnect with these people to tell beautiful stories. Creating this bridge between them is also a means of financially helping those personalities we admire and help them to live their lives as they want.
Which message do you want to convey across these portraits?
That there is no universal success! We do not succeed our life through other's eyes. It is a courageous and rewarding experience to go towards one's destiny according to our intimate happiness.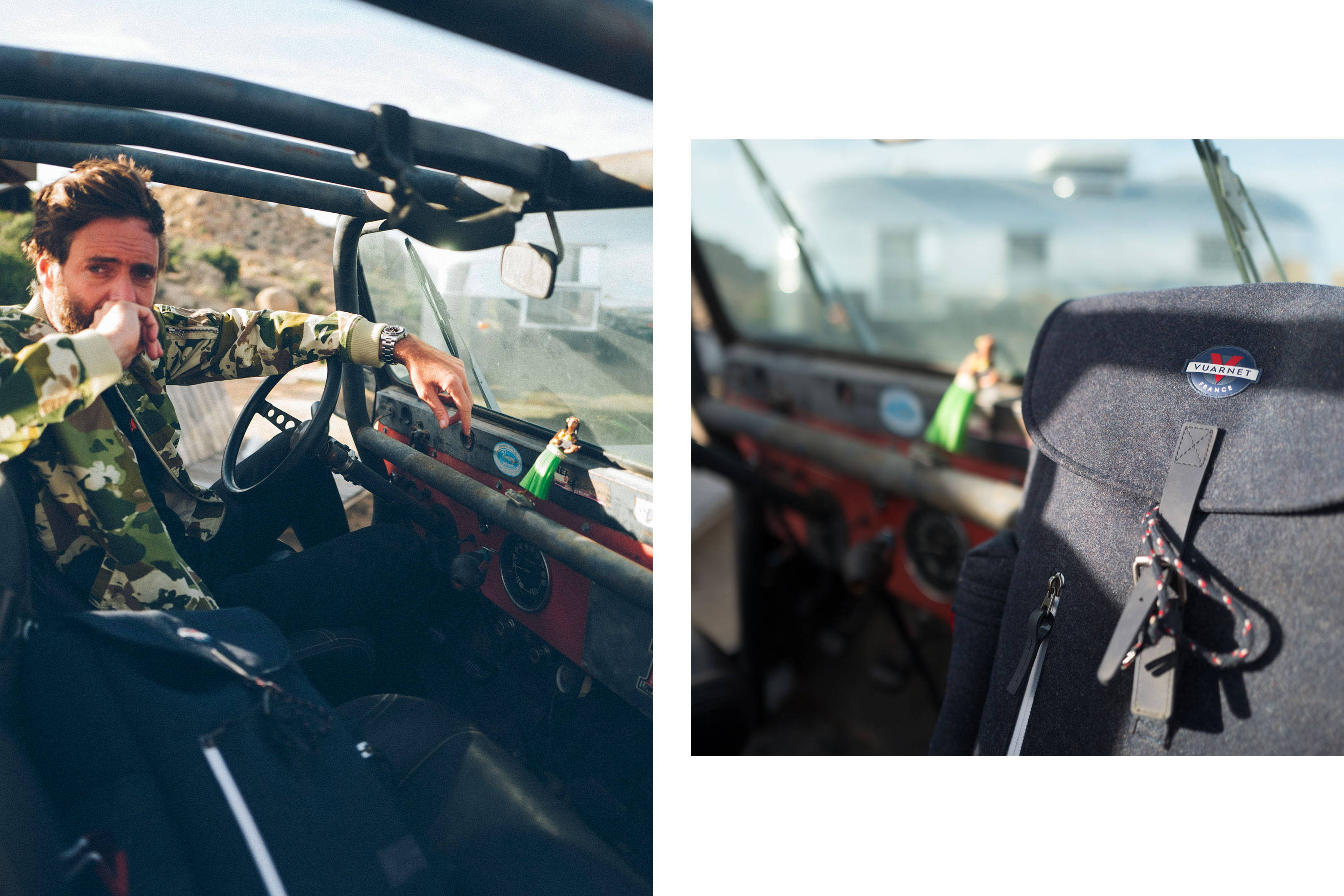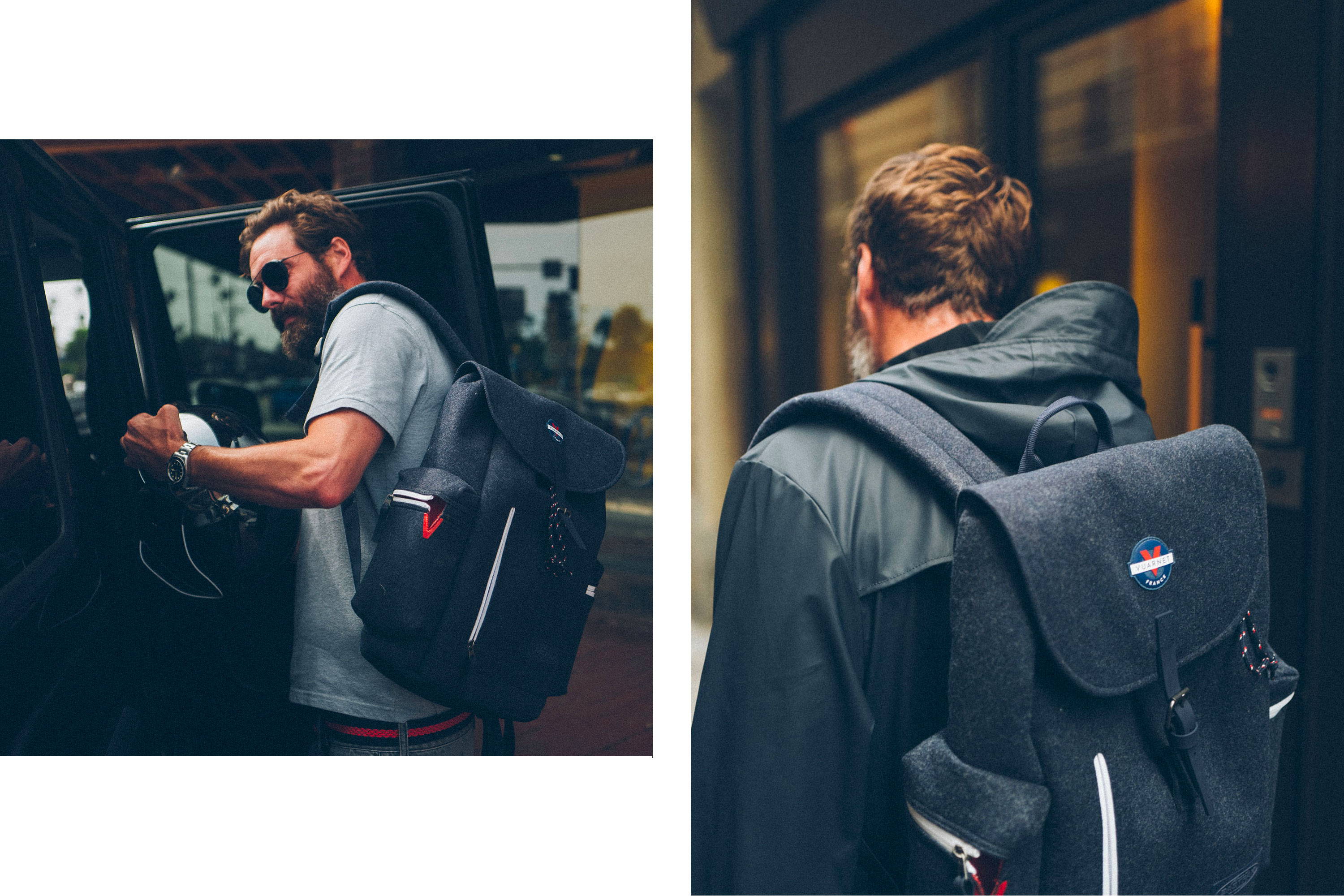 When you travel around the world to film and tell the story of these people, what are the biggest challenges you face?
A few years ago, I would have told you to film in isolated places. But the reality is that the biggest challenge is to find partners ready to engage themselves into an ambitious project. A project that is not only governed by strategic imperatives, but whose vocation is to please its audience by trying to make the most beautiful objects possible. On this last point, we were lucky enough to be followed by Dior which allowed us to realize the series Tales of the wild. The other challenges are more or less easily settled with a little inspiration, work and rigor.
Eastpak and Vuarnet have just collaborated to create an exclusive bag. What do these two brands inspire?
With Real Life Heroes we believe that a good collaboration between a brand and a person has to come from a sincere affection for the brand. Clément and I grew up with Vuarnet and Eastpack, these are both timeless and cool brands. But above all, some of the objects we take for our journey and with which we experienced strong feelings, are from these brands.
Finally, what would be your vision of a Vuarnet Day?
It would be a day on the Salt Flat of Bonneville in Utah to shoot on the salty lake. Or a day on a boat exploring Indonesia's fringes looking for the perfect wave, which could never have been surfed.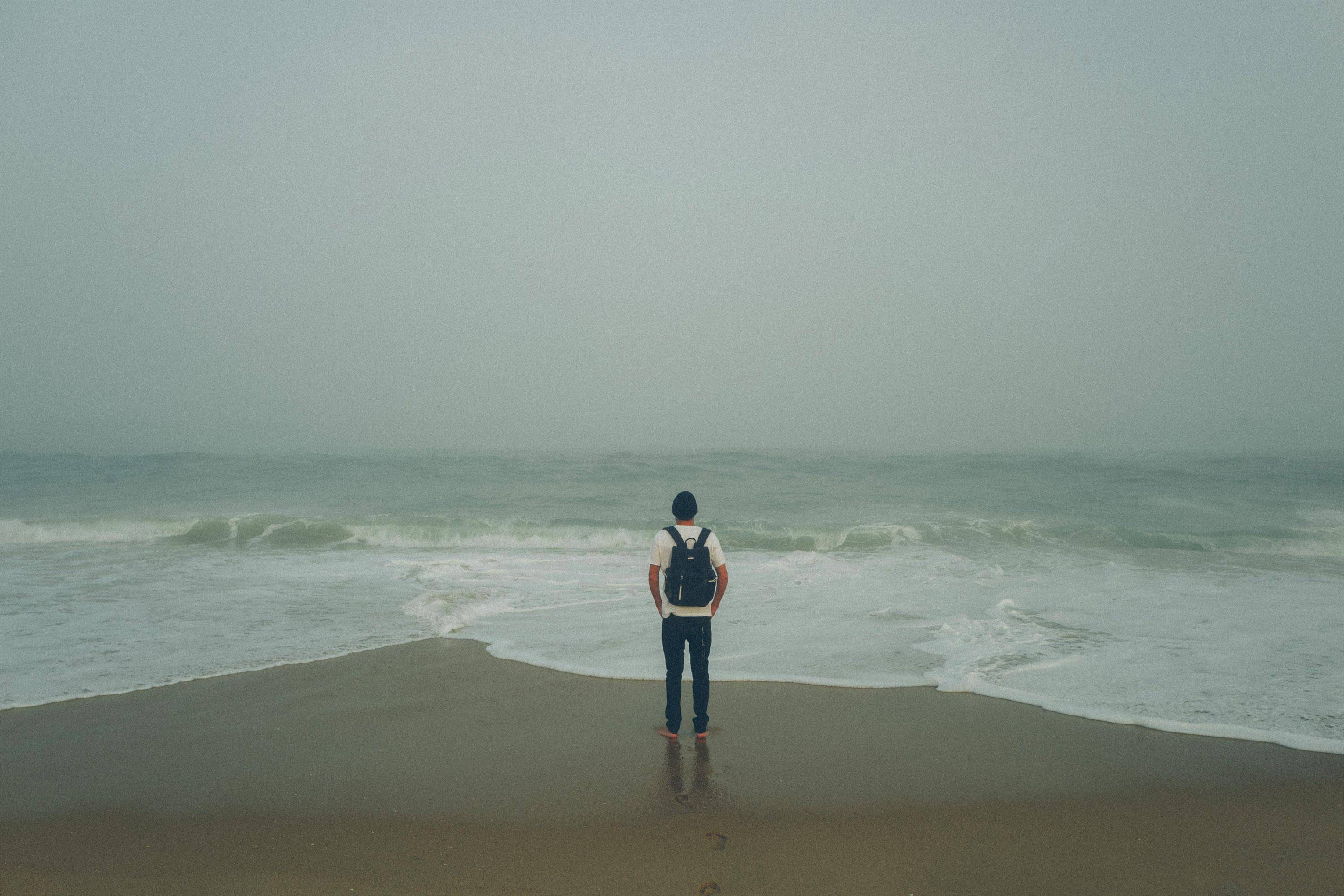 Free Delivery
in France, within 2 to 4 working days.
Discover More
2 year-warranty
Be safe, our 2 year warranty covers any manufacturing defects.
Discover More